11 Reasons that make Diwali Celebrations in Gujarat so exciting
Anyone who thought that 'Navratri -Dandiya – Garba' is the only festival celebrated in Gujarat should definitely visit Gujarat during Diwali to have a look at equally Grand and Pompous style in which Gujaratis celebrate the festival of lights. Curtain raiser to the month long Diwali celebration starts with smell of plastic paints in the air from adjoining locality. Thereafter a series of events unfold which includes – 'safaai Abhiyaan', shopping sprees, preparation of delicacies, prayers, greeting, lights and crackers.
From a 5 year old toddler to the senior most citizen, Diwali brings a reason to Smile for everyone.
Following are 11 reasons that make Diwali Celebrations in Gujarat so exciting:
1 – Ghar ni saaf safai – Haji to Navratri pati nathi ane Diwali ni taiyario sharu. Sau pratham ghar ni saaf safai nu task levay ane ema bichara chokrao levai jay. Navratri ma Angels ane Princesses baneli kanyao ghar ma juna lugda ma saaf safai karta ane bichara chokrao madiyu, pankha jeva aghra spots saaf karta jova male.
2 – Ghar na banela Nasta – Diwali ni khasiyat etle ghar na banela nasta jem ke Mathiya, chorafadi, ghughra, kachori, etc. Tame kadach mathiya no lot tipva ma tamari mummy ne madad pan kari hase.
3 – Diwali Shopping – Now starts the fun part. Bhale akhu varash koi na koi prasang e apde shopping karta hoiye but Diwali nimit ni shopping to karvi j pade. Pachi e koi pan jagya no city area hoy k pachi mota shopping malls, badhi j jagya khachokhach bharayeli jova male loko thi.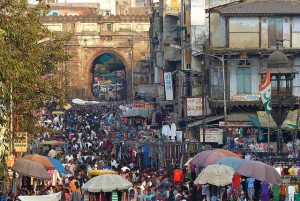 4 – Rangoli – Rangoli banavani aave etle badhana andar no artist jaagi jay. Irrespective the Rangoli turns out to be good, ok or pathetic, the fun creating the colorful Rangoli is totally amazing. And not to forget the caution we take when we create one. When kids pass by we be like "e joje a rangoli kharab na thay"
5 – Fatakda – Though bursting crackers causes lot of air and noise pollution but there was a time when we looked forward to Diwali only as "fatakda no tehvar" Every nook and corner of the street gets filled with crackers' stalls. We have our own jargon for various crackers like : teta, sudsudiya, bhit bhadaka, lavingya, loom, baporiya, saapoliya, etc. It is so much fun bursting crackers with our friends and family.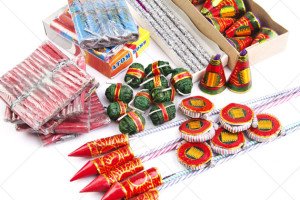 6 – Diyas and Lighting – Now comes the most beautiful part of the festival. Lighting diyas in our home. Agyaras thi gharo ma diva mukva nu sharu thai jay. The view of every house lit with amazing diyas and lighting makes the city look gorgeous.
7 – Traditional Clothes – Gujaratis are fond of traditional wear and be it occasion of pooja during festival or meeting friends and relatives, we get one more reason to flaunt traditional clothes.
8 – Reunions – Diwali is the best occasion for reunions among friends and relatives. We have dozens of relatives, friends, colleagues visiting our place and we visiting theirs and having a gala time.
9 – No restrictions on food – Diwali is probably the only time during the year jyare khavana par koi j rok tok na hoy from any family member in terms of quantity or type of food. Pachi e ghee-tel thi bharpur nasta ane mithaiyo hoy, av navi vangiyo hoy k pachi dry fruits ane mukhvaas hoy.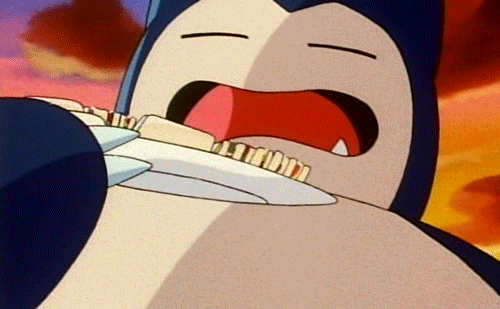 10 – Mithai – Akha varash ma jetli mithai na khaiye enathi vadhare mithai Diwali ma ek sathe khavai jay. Our house is filled with all sorts of mithais from relatives, friends, colleagues, neighbours, etc. Ek time aave jyare we be like "bas lya have nai khavay"
11 – Besta Varash ni kamani – The day after Diwali is BESTU VARASH (New Year). Besta varash na parodhiye fatakda futva lage and people start wishing Happy New Year to everbody. Pan youngsters ane kids mate it's the day to get RICH. Jetla vadhare vadilo ne page laago etli vadhare kamani.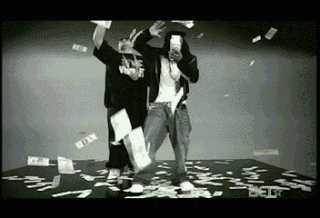 OK,so its time to go and grab those extra Kaju Katris as no one is watching, and yes, don't forget to touch the feet of every elderly person you know. That can fetch you some quick bucks 🙂
Hope you liked the articles. Like, comment and share it with your friends and family 🙂
Comments
comments