10 Amazing Things About Summer Every Gujarati Will Relate To
The scorching heat has already hit us. Garmi toh jovo! But here is a post which will surely add a smile on your face with a tint of nostalgia. Read on to find out the things that happen in Gujarat during Summer!
Following are 10 Amazing Things About Summer Every Gujarati Will Relate To
1) "Pani ni bottle bharine muk!"
You know summer is around when the patent summer dialouge of Gujju moms makes its way to your ears " thandu paani pivu hoye toh, bottle bharine mukta sikho!" and if you forget it toh tamne bhagwaan bachaave!
2) KERI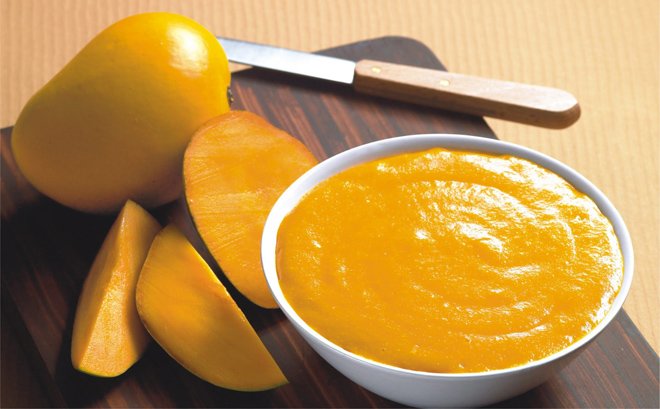 Summer is another name for the season of mangoes. Like what not! The mouth Watering Keri no ras, keri nu athanu, kaccchi kerii. Keri is BAE!
3) The Gola trips.
Summers are incomplete without Ice gola trips e pan roj raate. Bhaley shardi thai jaye pan roj raate gola khava toh javuna j!
4) Sherdi no ras!
Bhar tadka ma je maja 10 rupiya na sherdi na ras ma che, trust me no other expensive cold drink will ever be able to match!  Sastu, sundar ane tasty !
5) The 101 Athana
Not only keri pan bija ketlaa badha athana are a part of our rich cuisine. Trust me all of them are equally slurrpy and rich in taste. The best part of course is  helping mom with all the raw materials and eat a few of them!
6) Maama nu ghar!
Summer vaction not only means lot of food it also means lot of food at the places of various Maama's, kaka's, Fiyaa's and Massi's. Badhana ghare rokava javama vaction kyare pati jaye khabar j na pade!
7) Dhaaba par suvaanu!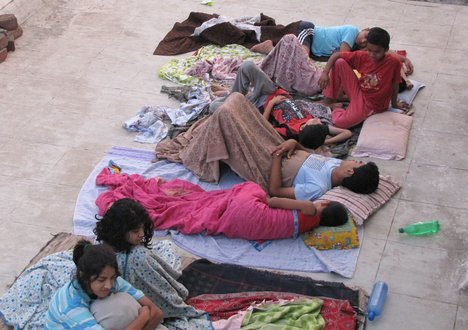 This joy is unmatched! The good old days jyare badha upar bhagi jaay suva, not only to escape the heat but also sit under the sky and do panchayat for long hours!
8) Paapad ane wafers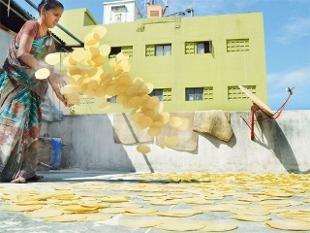 Since the schools are off Gujju moms take this opportunity to make a zillion papads and wafers. It also involves waking the us poor kids up early morning! Uhu vacation ma pan suva na male !
9) The once in a year family picnic.
Not a single summer goes with out the legendary family picnic. It Involves A big bus lots of people  not to forget the theplas and anatakshari! Jalsa j chene !
10) Of course Safai!
Chokrao ghare hoye toh kaam toh karavu padey ney! Summer for gujjus is not only the time to relish a zillion dishes but also to work those calories out. Ek divas aakha gharno samaan tadka ma mukva ma aave ane ena related badhi bhag dodi aapde bacchaao ae karvani! (but its fun!)
Have something more to add to this ? Feel free to add in the comment section below 🙂
Like, comment and share 🙂
Comments
comments