10 Reasons Why Every Gujarati Is A Businessman At Heart
 Gujaratis are always known for their business acumen since a very long time. No matter what profession a Gujarati is in, deep down the heart a Gujarati always wishes to have a thriving business and create his/her empire. No doubt we have so many successful businessmen who are Gujaratis. Business is ingrained in our genes.
Following are 10 Reasons Why Every Gujarati Is A Businessman At Heart
(1) In your family someone or other runs a big business be it your Mama, Masa, Kaka or even your dad (lucky you) in many cases. As rightly said "Mor na inda chitarva na pade" hence you learn a lot of things about business from very young age.
(2) Business runs in the very blood of a Gujarati! We don't need an MBA degree to learn how to do a business. (Even if we get one we repent saying "be aa to mane pehla thi avadtutu, khota bapa na paisa bagadya")
(3) Even if a Gujarati is in a job his/her attitude would be like "thoda time pachi to potanu j chalu karvanu che" and they make sure they do it.
(4) Gujaratis are bad at taking orders. ( We heartily follow the quote "create your dreams else someone else will hire you to create theirs")
(5) We might be bad at Math problems.. BUT !! We are so good at managing money from a very young age! "koi amne chetri na sake" (No one can cheat us)
(6) We are risk takers! We just don't fear taking risks in life. Its like our way of living!
(7) And it's not just the Gujarati "men" who are into business, "females" are equally fierce & successful in business be it moms selling home made stuff for part time income (usually turning it into a full-fledged huge money generating business) or young girls having their own fashion brands ! They nail it big time.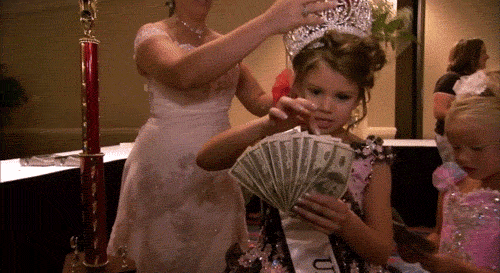 (8) We can sell ice in Antarctica & Sand in desert. Doing sales is like a cakewalk for us!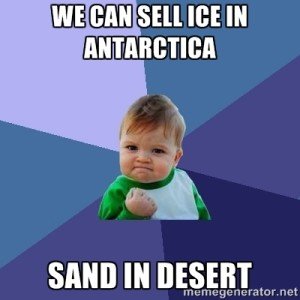 (9) A true Gujarati would prefer having their own small shop than having a huge paying corporate job because "Ame to potani marji na Maalik"!!
(10) And finally Gujarati billionaire businessman like Dhirubhai Ambani and many more in the billionaire list in itself justifies the title.
Like, Comment and share 🙂
Comments
comments