Gujarati Billionaire Savji Dholakia Gives 400 Flats And 1260 Cars To His Employees As Diwali Gift
Savji dholakia, A Surat based billionaire and the founder and partner of Hare Krishna exports. He ensures that the company saves up to 51 crores every year for Diwali bonuses. Mr. Dholakia hails from the Amreli district in Gujarat and this year the diamond tycoon has gifted 400 flats and 1,260 cars as Diwali bonuses to his employees. Dream job isn't it?
Mr. Dholakia who is referred to as kaka in the organization says that
"We don't treat diamond polishers as employees but as family members as they hail from the same area from where we belong. We have given them gift as per their performance in the company,"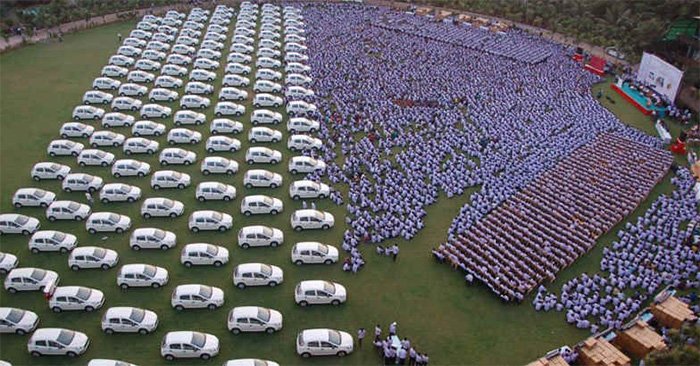 Call it philanthropy or manpower-management, but for Mr. Dholakia this gesture was an outcome of "the most valuable lesson learnt – the art of humanity". This is not the first time Dholakia has displayed such magnanimity. Last year, the 6,500 employee-strong company had gifted cars to 72 such employees. "Gifting cars isn't new for us. We gifted Maruti cars to three employees 18 years ago who later became our partners in the business," says Mr. Dholakia. "We see them not as our employees but as our shareholders."
But, finding out the best performances is a task in itself. Mr. Dholakia himself indulges in employee motivation practices. Being in the monotonous task of diamond polishing keeping up with employee motivation is quite a big task.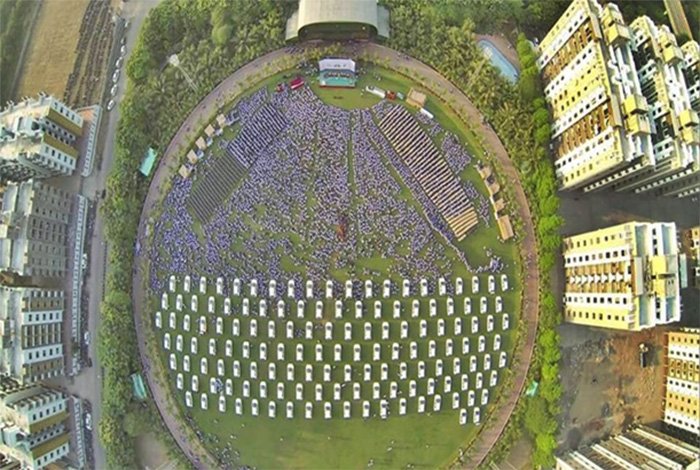 This Gujarati businessman is truly good at it. His ways have earned him laurels from the industry. The Gems & Jewelry Export Promotion Council has rated his as a three-star export house. The Surat Diamond Association has also lauded Mr. Dholakia's novel ways of keeping his employees' spirits high.
Giving away hefty bonuses is not the only thing which keeps this man on the news. He was also the internet buzz when he set out his son with just Rs. 7000 to live a life on his own by doing blue collar jobs and learn the value of money.
Truly, only a Gujarati can think of teaching lessons in this manner. Baapa na paise toh badha raaj kare, pote kaik kare e kharo Gujarati!
Like, comment and share 🙂
Comments
comments