On hearing the word 'Kaun Banega Crorepati', the first image that comes in mind is of Amitabh Bachchan delivering his signature 'Deviyon aur Sajjano ……….." dialogue. The show has attained such heights of popularity that Indians across all age groups aspire to be a part of it.
In this season so far, 2 people had won more than Rs. 1 crore, and last week, Gautam Kumar Jha, the resident of Patna, Bihar, became the third person to win Rs. 1 crore.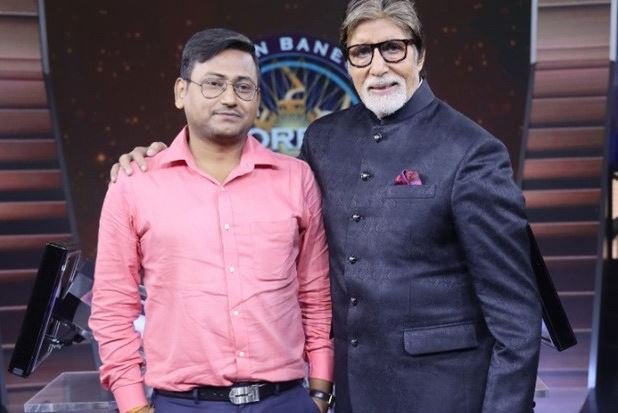 After becoming a Crorepati, Gautam, an employee of the Indian Railways, expressed his desire to help the poor girls of his village in meeting their marriage related expenses.
Gautam Kumar Jha stated that "I am feeling very happy. I never thought that I would be selected in KBC and after coming here, I won such a huge amount of money. Millions of people want to come to this show and after coming here, one feels really good"
On being asked about his plans to spend the Prize Money, Gautam replied "'I and my wife are thinking of buying a house in Patna. Apart from this, I want to give 40-50 thousand rupees every year to the poor girls of my village to cover marriage related expenses. This shall reduce the pressure on their families to get them married. We also want to educate them."
Sharing his experience of sitting on the hot seat in front of Amitabh Bachchan, Gautam said, "The atmosphere there was very good. At first I was getting nervous in front of Bachchan sahab because I had to perform. I missed many moments while playing the game. Now while thinking about the whole experience, I still dont believe that it was true."
Gautam Kumar Jha won Rs.1 Crore in last week's KBC episode. He quit the game on Rs. 7 Crore question.