With age, both a person and his/her personality change. These changes take place in everyone's life, even if they are celebrities. Fans of these celebrities may get curious about how their favorite stars would have looked in their childhood. So in this article we will share pictures of Bollywood stars from their school days, in which they are unrecognizable. See if you can identify them
1) Asin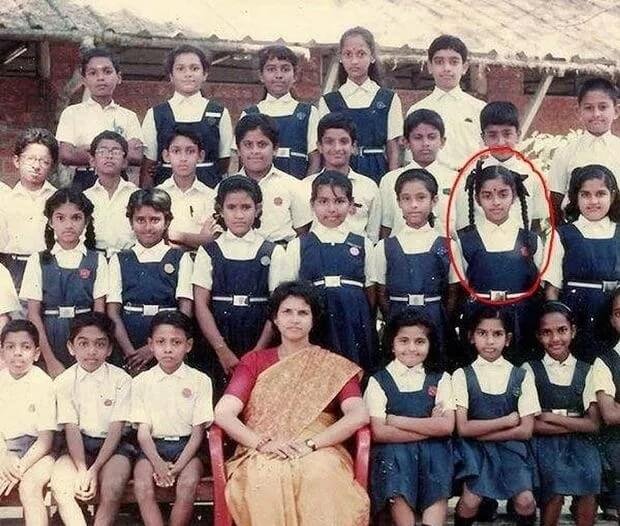 Asin did her schooling from Navy Children's School, Kochi. She was fond of acting and theater since childhood.
2) Imran Khan
Imran studied at Bombay Scottish School. He was not that good in studies but today he is a big name in Bollywood.
3) Genelia D'Souza
This picture is a witness to the fact that Genelia was an all rounder in her class. She was a state level athlete, sprinter and national level football player.
4) Kareena kapoor
Kareena Kapoor did her early studies from Jamnabai Narsee School in Mumbai and then she went to Welham Girls School in Dehradun. During an interview, Kareena herself said that she was an average student and she just loved watching movies.
5) Ranveer Singh
Ranveer did his schooling from Learners' Academy and then graduated from Indiana University, Bloomington. He always wanted to become an actor and he also participated in many stage dramas.
6) Parineeti Chopra
Parineeti has always been a good student. She did her schooling from the Convent of Jesus and Mary, Ambala. She wanted to become an investment banker. She holds a triple degree in Business, Finance and Economics from Manchester Business School, UK.
7) Shilpa Shetty
Shilpa Shetty went to St. Anthony Girls High School in Chembur and later studied at Podar College in Matunga. She is a Bharatanatyam dancer and was the captain of the volleyball team during her school days.
8) Katrina Kaif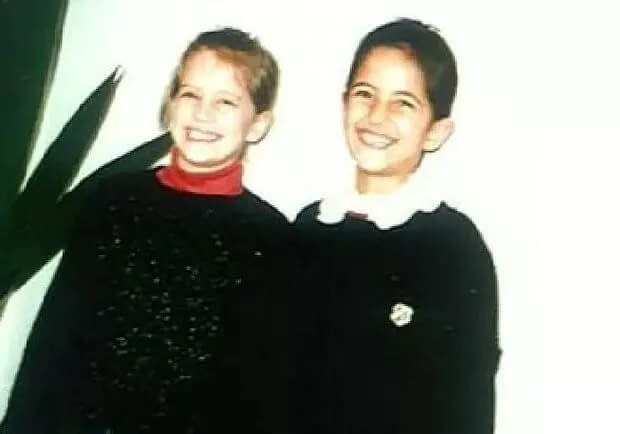 Katrina Kaif once said that nobody liked her during school days. But now she is the most successful actress of Bollywood.
9) Ranbir Kapoor
In this picture, Ranbir is seen with his friends. Even seeing them at that time, people may have guessed that this child will one day become a Bollywood superstar.
10) Deepika Padukone
Deepika did her studies from Bangalore's Sophia High School. She has been fond of playing badminton since school days.
11) Shah Rukh Khan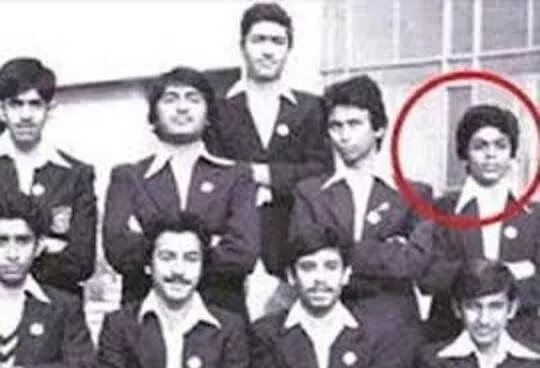 Shah Rukh went to St. Columbus School in central Delhi and graduated from Hans Raj College. From the beginning, he was very interested in studies and sports.
12) Priyanka Chopra
Priyanka's father was a doctor in the army, so she got to live in different places across the country. Priyanka did her studies from John F. Kennedy High School, Jai Hind College, Newton North High School and La Martiniere, Lucknow. Graduated from Army Public School Bareilly, UP and also studied at Jai Hind College in Mumbai.
13) Salman Khan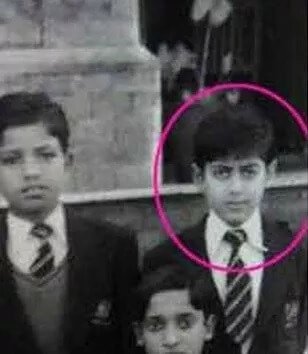 Superstar Salman Khan was a great swimmer during his school days. He did his schooling from Stanislaus High School in Bandra, Mumbai.
14) Aishwarya Rai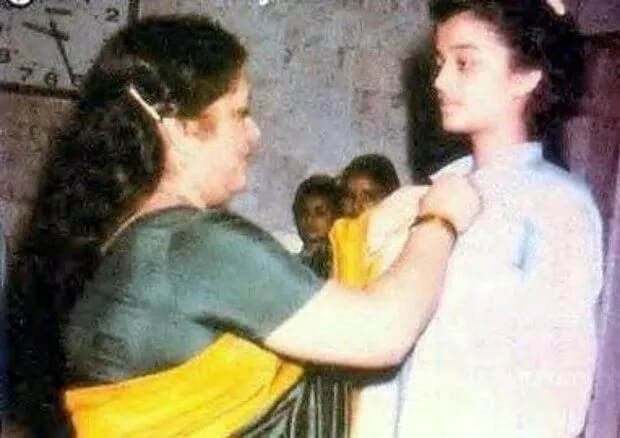 Aishwarya wanted to become a doctor before acting. She was an excellent student. She did her intermediate from Arya Vidya Mandir High School. .
15) Amitabh Bachchan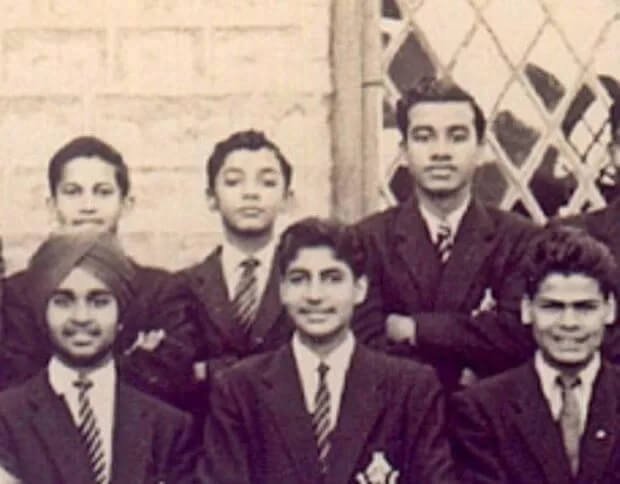 This picture of Big B is from Sherwood College, Nainital. In this, he is seen with his school friends.
Thank you
Team Garvi Gujarati