First Look Poster and one-minute teaser of upcoming film 'Thalaivi', based on life on actress turned politician Jayalalithaa, starring Kangana Ranaut in lead role, has been unveiled. In the first look poster, Kangana's look has been radically altered with the use of prosthetics to resemble that of Jayalalithaa during her political career. She can be seen waving a V sign, which was a signature pose of Jayalalithaa.
The legend we know, but the story that is yet to be told!
Presenting #KanganaRanaut, in & as #Thalaivi. A film by #Vijay, arriving in cinemas on 26th June, 2020@KanganaTeam @vishinduri @ShaaileshRSingh @BrindaPrasad1 @KarmaMediaEnt @TSeries @vibri_media pic.twitter.com/lTLtcq0bsd

— Team Kangana Ranaut (@KanganaTeam) November 23, 2019
About Jayalalithaa: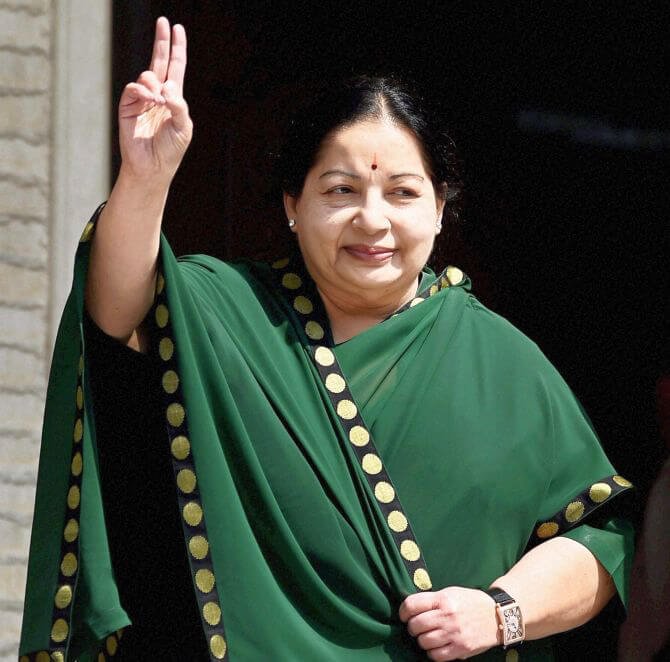 Born on 24th February 1948, Jayalalithaa was a film actress turned Indian politician, who served as Chief Minister of Tamil Nadu from 1991 to 2016. She was affectionately referred to as 'Amma'. She passed away on 5th December 2016.
About the Film 'Thalaivi':
'Thalaivi' has been directed by A. L. Vijay and produced by Vishnu Induri and Shailesh R Singh. The makers of the film have claimed that this film has a pan-India appeal and that's the reason Kangana Ranaut has been roped in to play the lead role, as she is one of the top actress and is popular across India.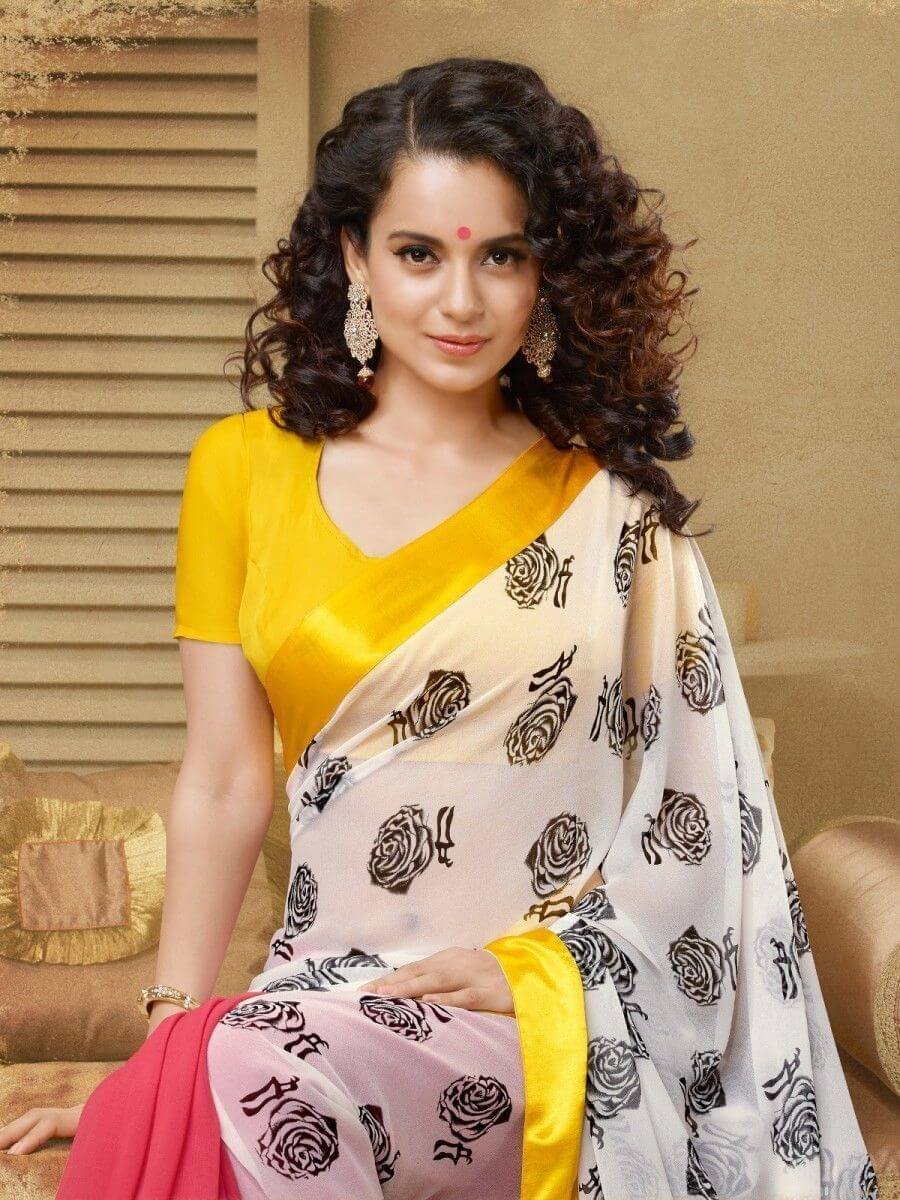 'Thalaivi' will be a trilingual film (will release in Hindi, Tamil & Telugu). It will release on 26th June 2020.
A superstar heroine, a revolutionary hero. Watch her story unfold!
Presenting #KanganaRanaut, in & as #Thalaivi. A film by #Vijay, in cinemas on 26 June 2020 https://t.co/qzfa7RKwyj@KanganaTeam @vishinduri @ShaaileshRSingh @BrindaPrasad1 @KarmaMediaent @TSeries @vibri_media

— Team Kangana Ranaut (@KanganaTeam) November 23, 2019
Actor Arvind Swami will play the role of M G Ramachandran (MGR) in 'Thalaivi'.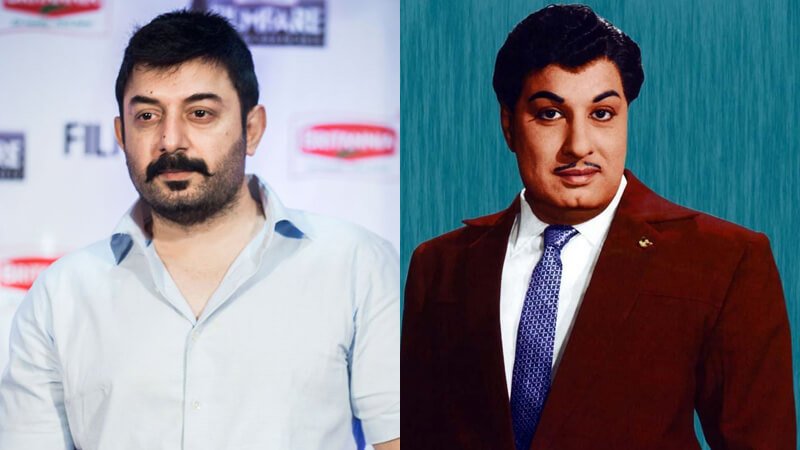 It is to be noted that MGR had been Jalalithaa's co-star in many films and later was her political mentor.
'Not So Good' Reactions from Fans:
With the media buzz developing around 'Thalaivi', it will undoubtedly be one of the most awaited films of 2020. However, a section of the audience, including some Kangana Ranaut fans isn't happy with the first look, and has expressed itself on social media. While many users have compared her appearance to resemble more with Smriti Irani rather than Jayalalithaa, one user has even compared it to Anil Kapoor's look in film 'Badhai Ho Badhai'.
Check out the reactions:
One of the worst teasers.. Kangana look as talaivi sucks.. Please rework before its too late

— Anand (@AnandReddy23) November 23, 2019
smriti irani lag rahi rahi hai😂😂

— faiz🇮🇳 (@faiz_officially) November 23, 2019
That's anil kapoor from badhai ho badhai 😂 @AnilKapoor

— shid🇮🇳 (@SHIDS9) November 23, 2019
first they don't take a child actor to play 13 year old manikarnika and now they can't take any senior actor to play jailalita, this doesn't always work, what is wrong with bollywood? honestly she looks so bad & there's no guarantee will play this good either, such a disgrace. 🤦🏻‍♀️

— shivangi (@fucksrevival) November 23, 2019
This is insult of aamma

— 𝒜𝖐𝖆𝖘𝖍 𝒫𝒶𝓌𝒶𝓇 (@AkashPawarHR) November 23, 2019
Sorry,but if this is First Look..
I can't imagine what they have done in the film😐
Man,Save the Grace of Amma from this Bollywood❤
She deserved someone better to potray her🙏
If applying Silicon Body is called Transformation then you all have lost your mind..

— ❝♠A❞ (@MuradsAdi) November 23, 2019
kangana looking hilarious with 1kg makeup #Thalaivi #ThalaiviFirstLook

— Ajay Deore (@Ajaydeore1) November 23, 2019
Ha ha ha. This looks terrible. Fake chin was supposed to look real. Even Kamal Hasan looked better in Hindustani.

— Tedaa Yin Yang (@schd25nand) November 23, 2019
Lagta hai Kangana Ranaut ko 3 din paani mein bhigo ke rakha tha😁😁😁😁@smritiirani Aapki biopic ready hai.😂😂😂😂

— N I T E S H 🚩 ❁ (@RoflNitesh_) November 23, 2019
Kangana should do #RanuMandal biopic

— Ashwani Kahar (@KaharAshwani) November 23, 2019
What is your opinion on the first look poster of 'Thalaivi', please write in the comment box.
Thank You
Team Garvi Gujarati