After the demise of Bollywood actor Sushant Singh Rajput, there has been a lot of chaos in the film industry.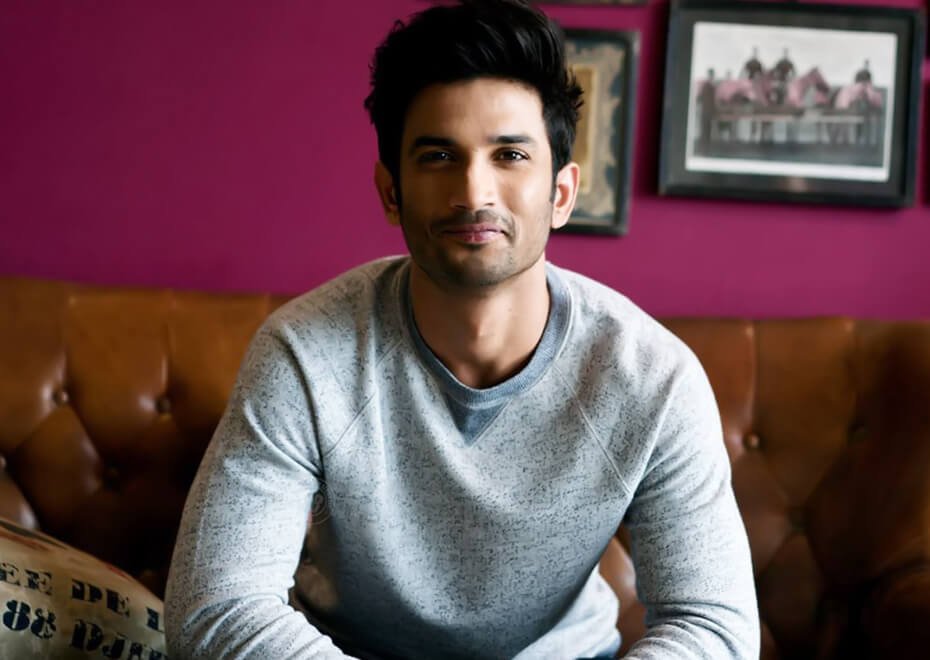 Many stars in the film industry openly accused each other and washed their dirty linen in public. At the same time, these stars also shared many posts on social media while making big revelations about each other.
Recently, actress Luviena Lodh has also accused the famous Bollywood producer Mahesh Bhatt by sharing a video post.
This video of actress Luviena Lodh has shocked everyone. This post by Luviena made the headlines because she is the wife of Mahesh Bhatt's nephew Sumit Sabharwal.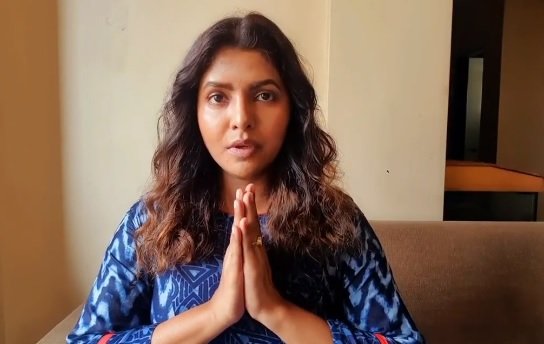 Shared video for the safety of Family
Luviena Lodh talks about director Mahesh Bhatt in the video that she posted on Instagram. According to Luviena, Mahesh Bhatt is threatening her.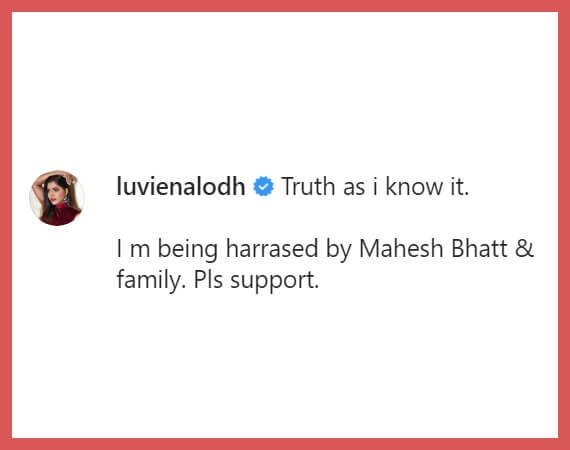 She has accused her husband Sumit Sabharwal of supplying drugs. Luviena has shared this video for the safety of her family, so that it can help her if something goes wrong.
'Mahesh Bhatt is the biggest don of industry'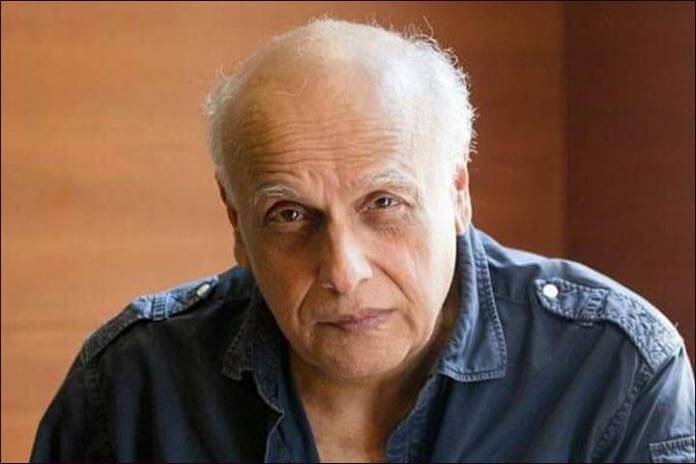 Let us tell you, Luviena has shared this video on her Instagram account, in which she says, "I was married to Mahesh Bhatt's nephew Sumit Sabharwal. I filed a divorce case against him, because I came to know that he supplied drugs to actresses like Amyra Dastur, Sapna Pabbi and many others. My husband also supplies girls and I have also found a lot of objectionable things in his phone ".
Luviena further says, "Mahesh Bhatt knows this thing already. Mahesh Bhatt is the biggest don of the film industry and he operates this entire system. If someone does something that doesn't fall in line with Mahesh Bhatt, then he will make it difficult for that person to live. If something untoward happens to me or something happens to my family tomorrow, only Mukesh Bhatt, Mahesh Bhatt, Sahil Sehgal, Sumit Sabharwal and Kumkum Sehgal will be held responsible for that. "
Here is the full video of Luviena Lodh:
View this post on Instagram

What are your views on this?
Thank you
Team Garvi Gujarati