Popular show Sarabhai vs Sarabhai is all set to come back on the screen but this time on web and not on TV. Yes, you read that right. The moment we had been waiting for is finally here. The show that narrated the story of the Sarabhai family, was one of the most loved comedy shows on TV in the early 2000s.
It's been 11 years since the last episode of Sarabhai Vs Sarabhai aired on TV and, we haven't quite yet recovered from that sorrow. From epic taunts by momma Maya Sarabhai to her "middle-class" daughter-in-law Monisha, to Madhusudhan fuffa's "Hain", the show was a source of endless laughter.
"After the show wrapped up, all of us, including the actors, got busy with other commitments. However, at every public event and even at private functions in the last 10 years, I was always asked when Sarabhai vs Sarabhai was returning. It was public demand which finally compelled us to set aside everything else and concentrate on developing a quality script which lives up to the audience's expectations. Shooting will continue all through April. We we are targeting a May release," informs actor-producer-director Jamnadas Majethia.
The producer added that the show is expected to go on Hotstar in May. The date hasn't been decided yet. "The show will premiere very soon, mostly it will be May," said Majethia, who also produced the original series. Sarabhai v Sarabhai 2 has been written by Aatish Kapadia. He will co-direct the web series with Deven Bhojani, who also plays a pivotal character on the show. The whole original cast of the sitcom is reuniting for the sequel and there will also be a few new characters, Majethia revealed.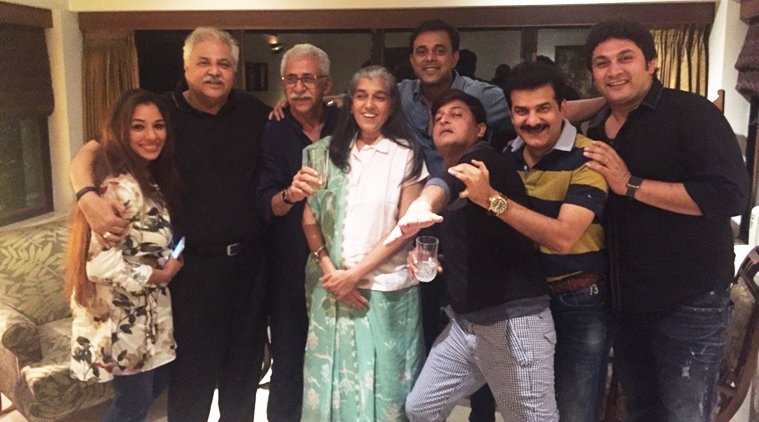 Sarabhai vs Sarabhai Cast Reunion
We just cannot wait for the series to begin !!!! Meanwhile check out one of the hilarious poems of Rosesh "JELLY"
Like, comment and share 🙂