Do you know that there are many stars in Bollywood as well as Tollywood who have been married more than once? After the failure of their first marriage, when these stars married for the second time, their first wife's children were also involved in their marriage.
Yes, today we are going to introduce you to some such celebrities, whose first wife did not stop their children from attending their ex-husband's second marriage. Not just that, some of them even helped their kids dress up for their ex-husband's marriage while one actress went to the extent of even being herself involved in the preparation of her husband's second marriage along with her children.
So, let's see who all are there in this list.
Saif Ali Khan & Kareena Kapoor
Saif Ali Khan's first marriage was with actress Amrita Singh.
Saif had two children with Amrita, Sara Ali Khan and Ibrahim Ali Khan. After the divorce of Saif Ali Khan and Amrita Singh, children went to live with Amrita.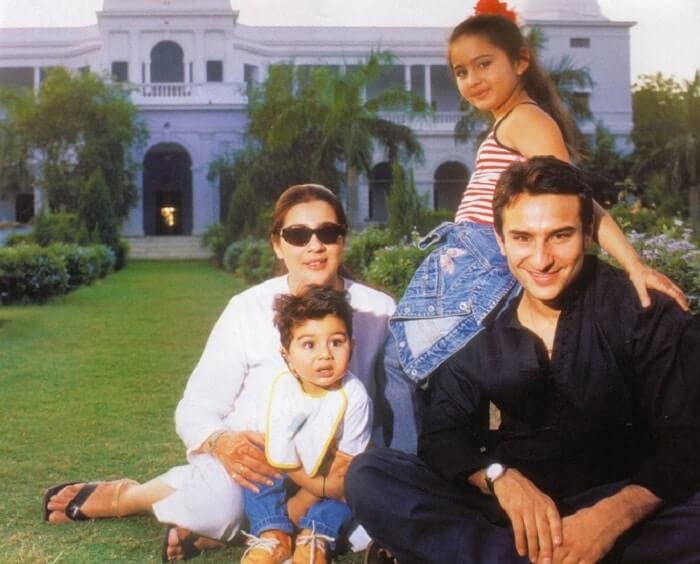 When Saif Ali Khan got married for second time with Kareena Kapoor, Sara Ali Khan and Ibrahim Ali Khan also attended their wedding.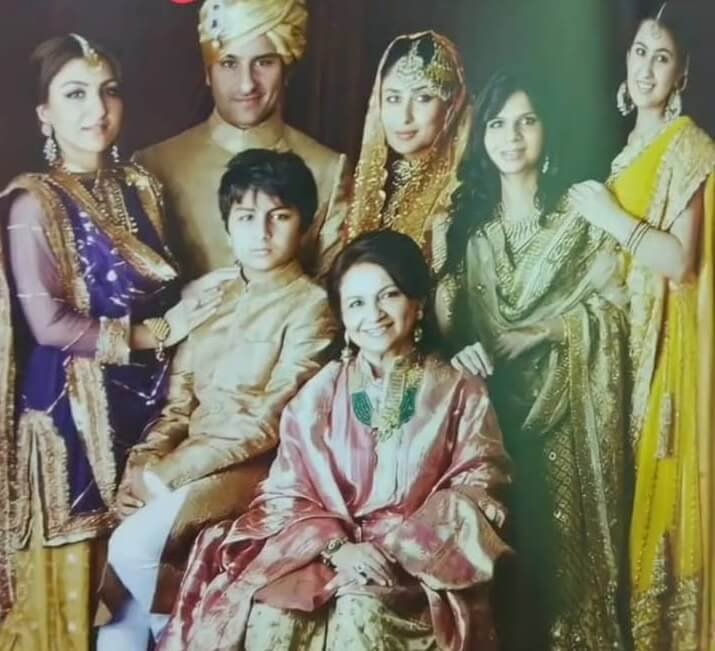 At the same time, to our surprise, Sara Ali Khan had told that Amrita Singh had herself helped them get to ready and send them to their father's second marriage.
Dia Mirza & Vaibhav Rekhi
Dia Mirza's name is also included in this list as she married Vaibhav Rekhi.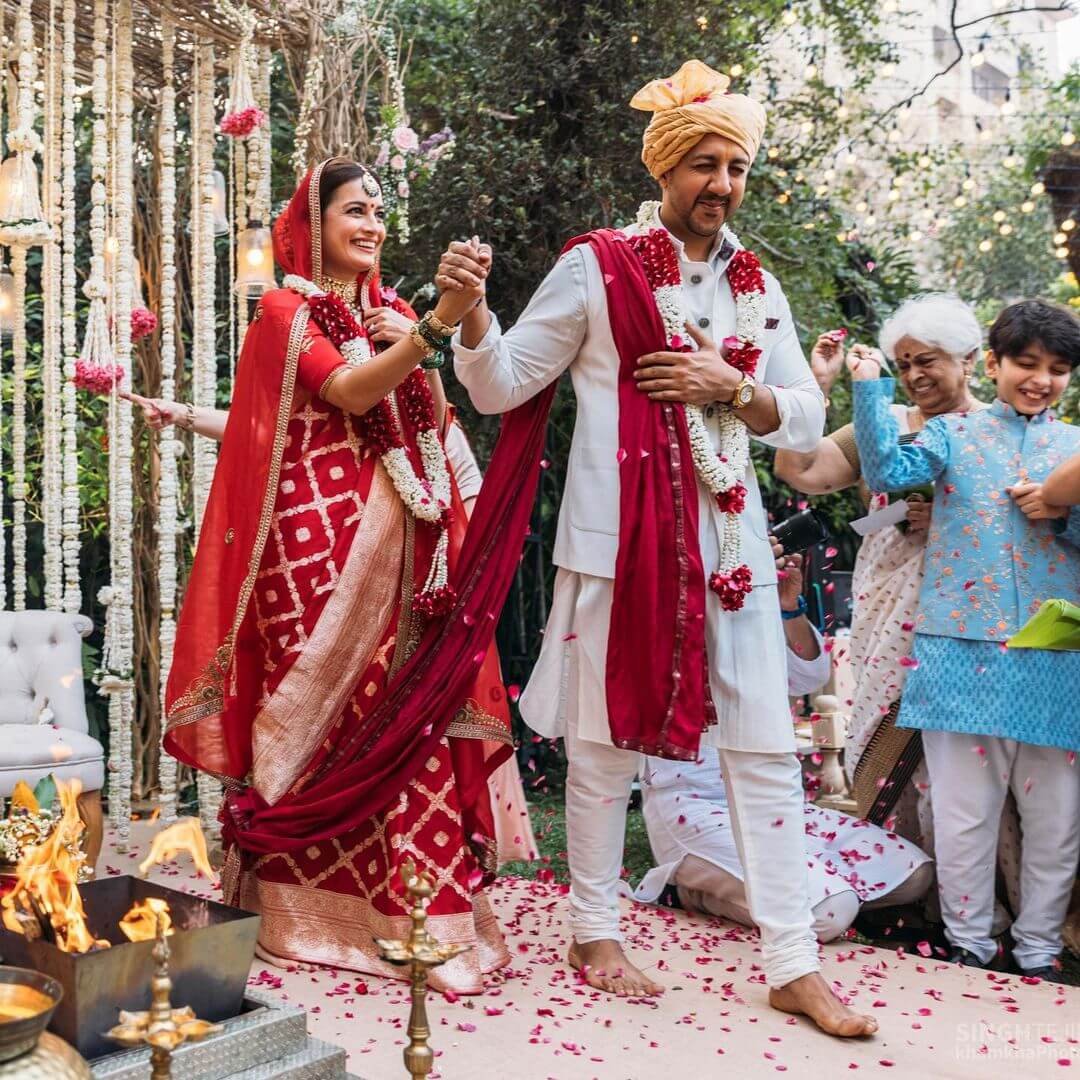 It was a second marriage for both of them. Vaibhav also has a daughter named Samaira from his first marriage with Sunaina, who attended Dia and Vaibhav's wedding.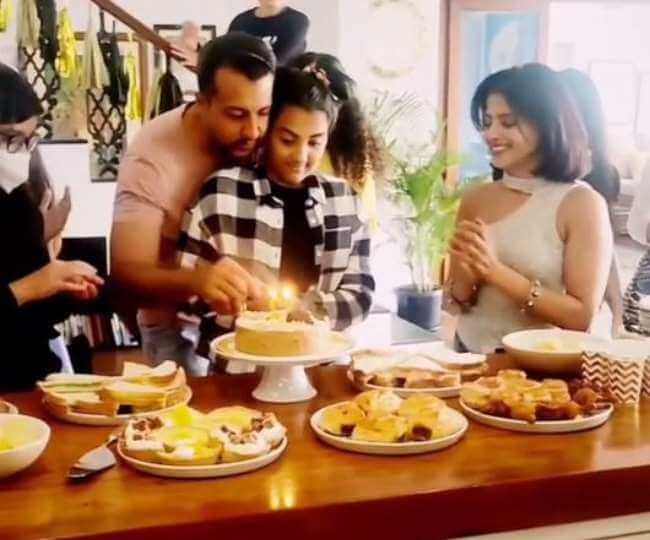 At Dia Mirza and Vaibhav Rekhi's second marriage, Samaira made Sunaina stand with a placard in her hand that read 'Papa's Girls'.
Manoj Tiwari and Surbhi Tiwari
Bhojpuri well-known singer Surbhi Tiwari and BJP leader Manoj Tiwari got married in 2020.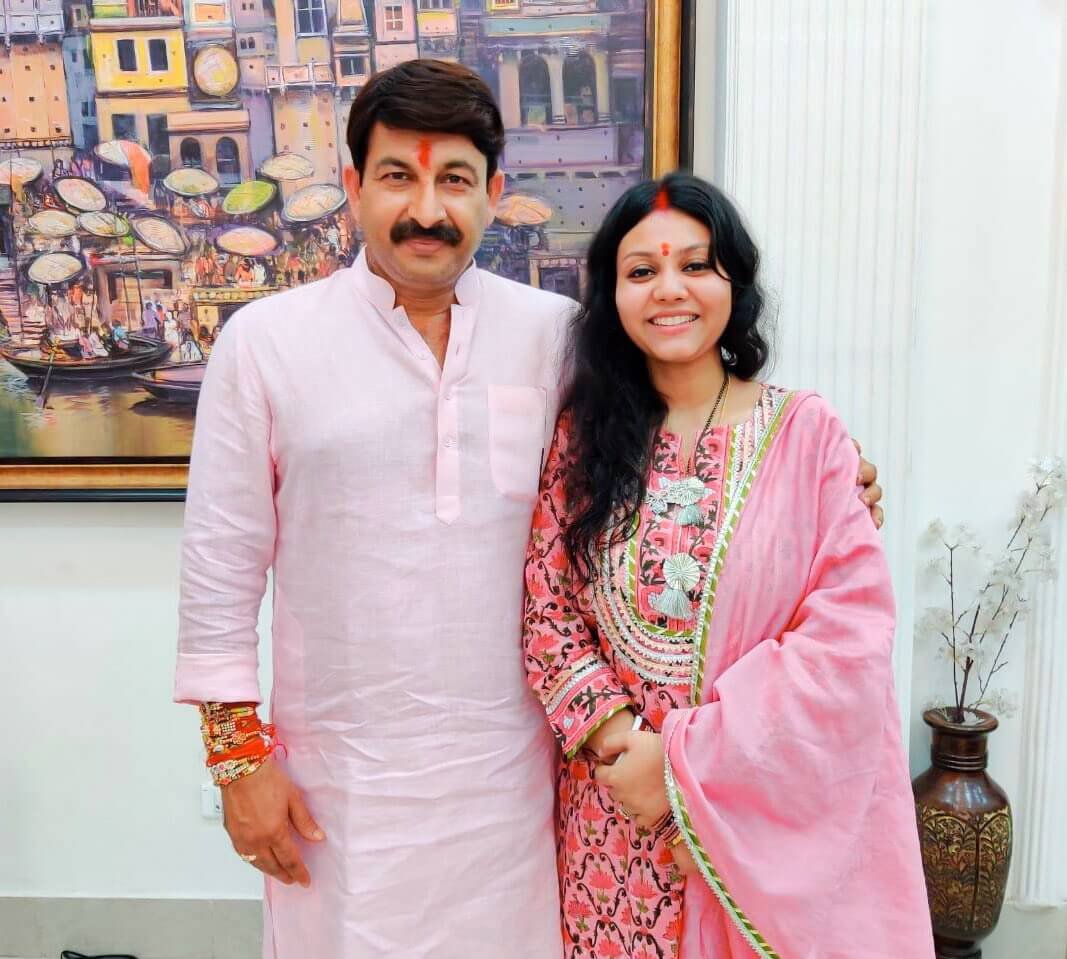 This was Manoj's second marriage, and his daughter Jiya played an important in this marriage.
Manoj married for the second time only at the behest of her daughter Jiya from his first wife Rani.
Sanjeev Seth and Lata Sabharwal
The marriage of TV actors Sanjeev Seth and Lata Sabharwal made a lot of headlines.
Strangely, Sanjeev's first wife and children together did preparations for his second marriage. Sanjeev was first married to actress Resham Tipnis, but the two separated after the birth of their children.
In Fact, it is said that Sanjeev took permission from his wife and children before marrying Lata and all of them attended the wedding.
What are your views on this?