Diwali is the festival of joy and togetherness and also the time when we have to meet a few unwanted nut heads whom we would want to burst away. With the onset of Diwali find out what cracker matches your zodiac soul. Do check out and tag your fatakda friends!
Find out Which Diwali Fatakdo are you ?
Aries = Musical Whistle crackers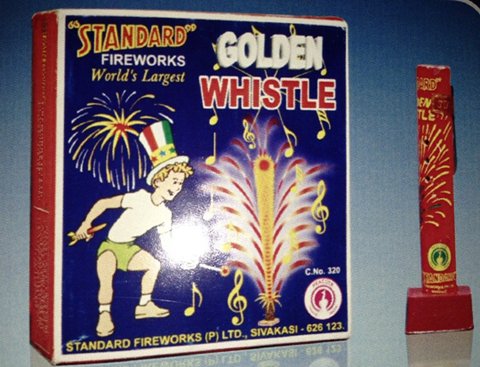 They are the most hyper folks out there. Jarak kai thaye etle aa loko no avaaj ava mande. Ekdam Harapduda!
Taurus = Saapoliya
They will just lie there until somebody actually picks them up for doing something. Ekdum aalsu na pir. Koi saame thi aag lagaade toh thik naitar padya rehvanu.
Gemini = Sursuriya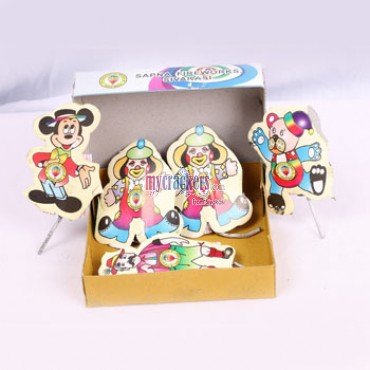 Laage ke kaik motu karsey pan kyare karvanu aavey tyare " java dey yaar pachi karsu " All they got is attractive plans and no execution just like sursuriya.
Cancer = Sutli Bomb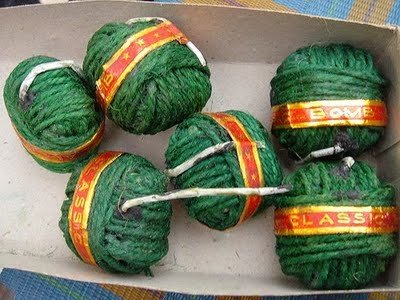 Jem Sutli bomb chalu hoy tyare kaan par haath, aankho bandh ane dur ubha rehta hoiye, evu j aa loko jode karvu pade. Koi pan kaand thai sake, so better stay safe 😛
Leo = Kothi
Just like the fountain doesn't allow any other thing to by pass the while they are ablaze so are these guys. Ghamand nu potlu, Loko ni najar ma aava kai pan kare !
Virgo = Derani – Jethani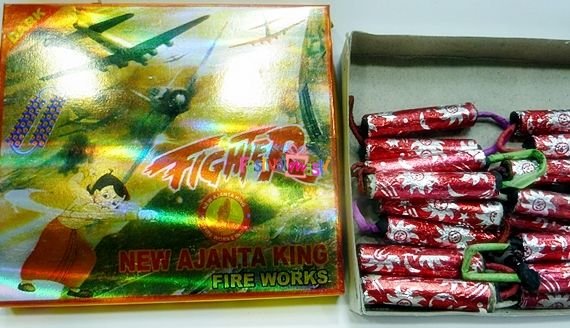 Jem derani-jethani fatakdo baajhya kare em j aa loko ni aakho vakhat kat kat chalti hoy. They are perfect examples of " Shobhaa na gaathiya ! "
Libra = Rocket
Almost all the time they are indecisive. Nobody knows rocket kya jai ne futse. It could be straight up in the air, side ways or it can even land in the balcony of 4th floor par rehta khadoos kaka na ghare because rocket to mote bhaage aadu j faate 😛
Scorpio = Dori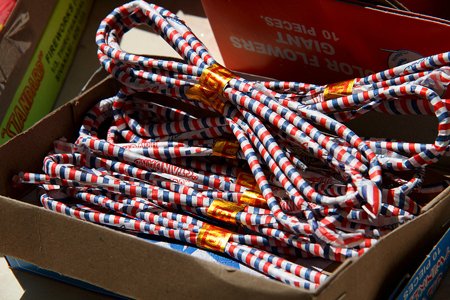 Most of us would think they are harmless but beware. Jem dori savthi vahdarey dhumaado karey em aj aa mindha loko aakha gaam ma aag lagadey.
Sagittarius = Lavingya
They think they will rock it with their stories but all they can do is create some ripples and settle. Lavingya ni jem aj nani fuskio vaage.
Capricon = 1000 ni Lar /loom
Pehla maja ave pan pachi kantalo ave k havey kyare patse ! They are the most adamant just like those crackers who want to create traffic around until they are done with their non sense
Aquarius = Chakri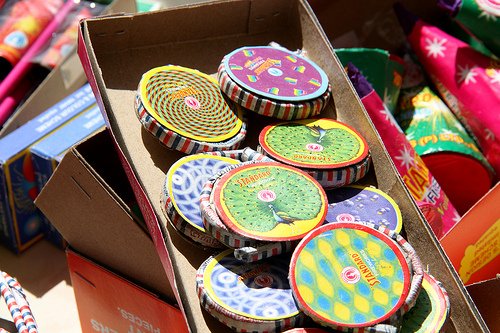 Chakri jevaj seedha hoye! And judgemental as always
Pisces = Color changing Butterfly
Kya javu kai khabar nai! Just like the butterfly bhula aney bhatkela. They just can not sit decide and sit at one place.
Tag your respective friends and let them know which FATAKDO they are 😛
Wishing you all a Very Happy and Safe Diwali 🙂