Just 1 day is left for Navratri to begin and the biggest burning question among all the Gujaratis across the globe is "Pass nu setting thase?" We Gujaratis are very bijness minded hence would try to save money as much as possible. The same goes for Navratri na Passes! Manas paisadaar hoy ke na hoy pan "Pass nu setting" paadvaano prayatna to karshe j! 😀 Considering that, here is a super hilarious compilation of tweets on Navratri na Pass nu setting! Check it out!!
1) Crush e aapyo dago!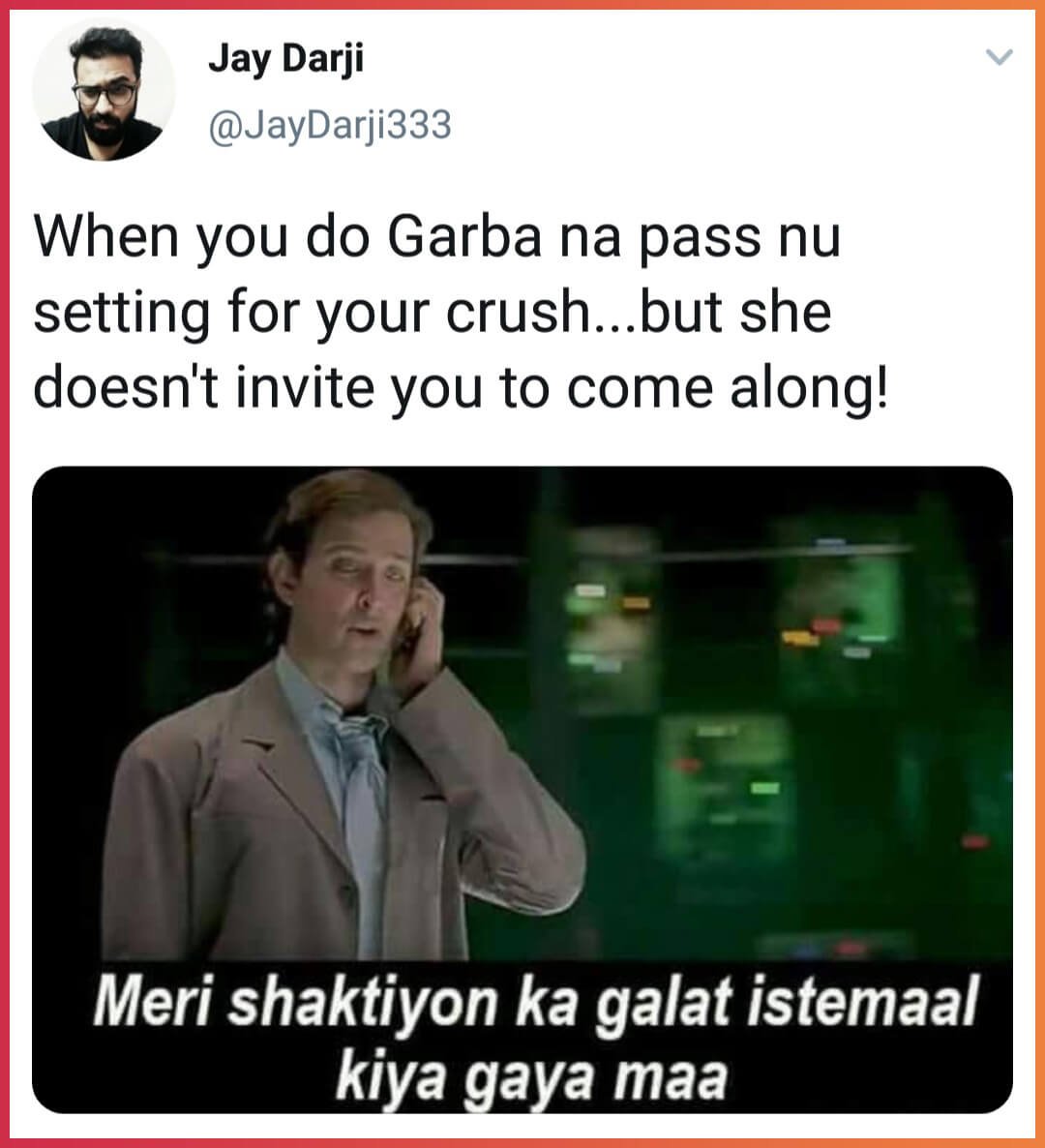 2) Pass no med na padyo! So sad!
3) Every Gujarati on phone right now!
4) Even Trump wants Modiji to do pass nu setting for Navratri!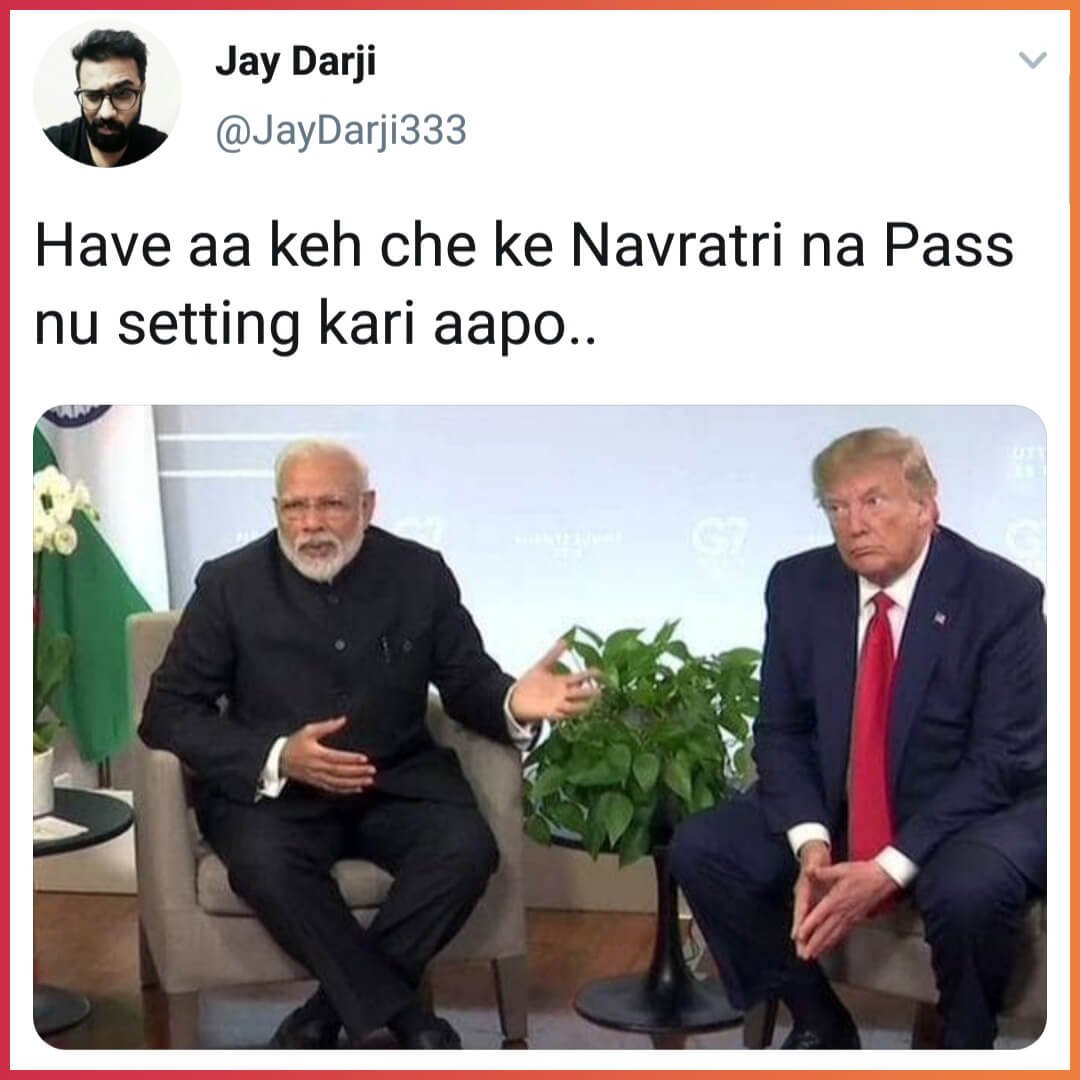 5) When you manage passes for your friends!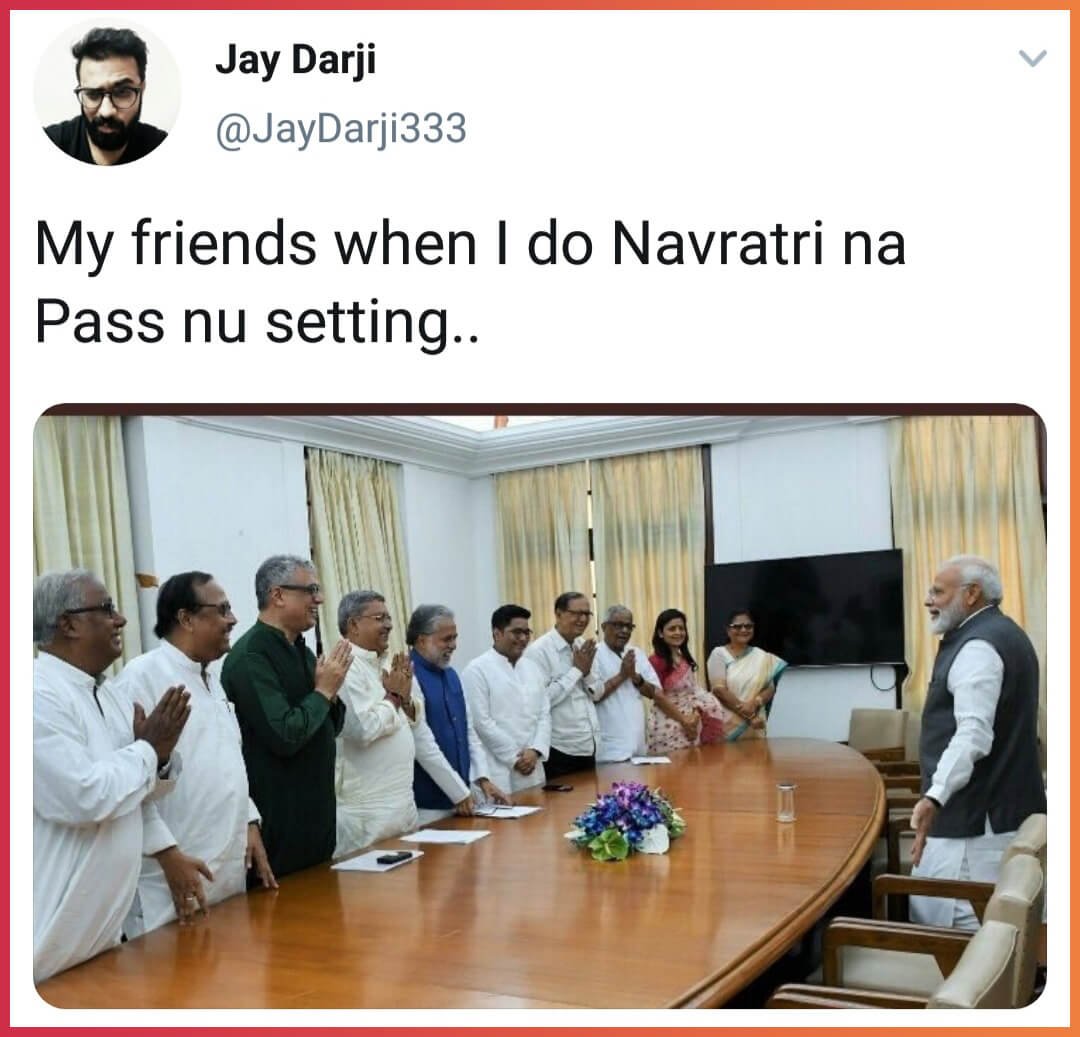 6) Selfisss Silpa thi bachi ne rehjo!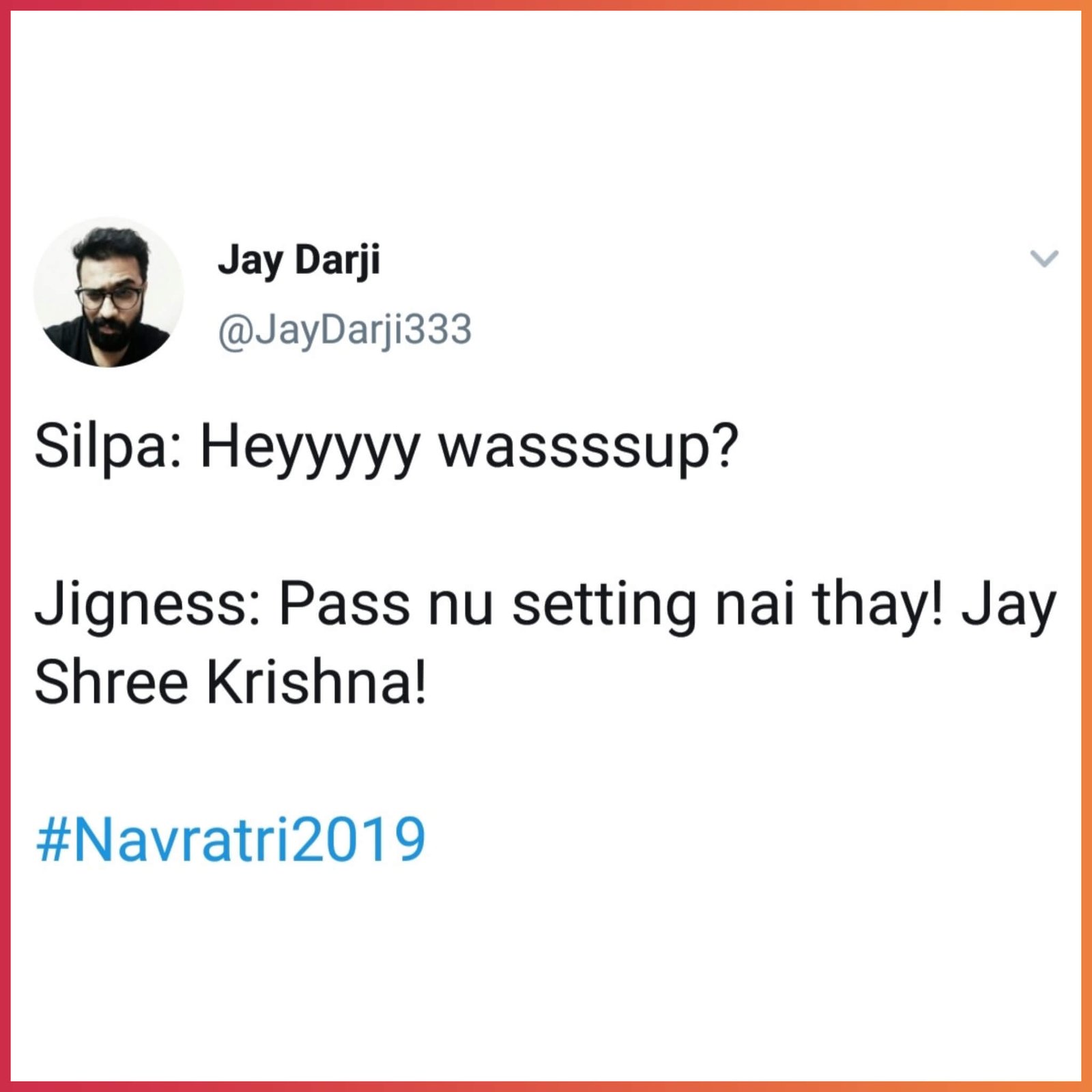 7) Pass mali gaya > I Love You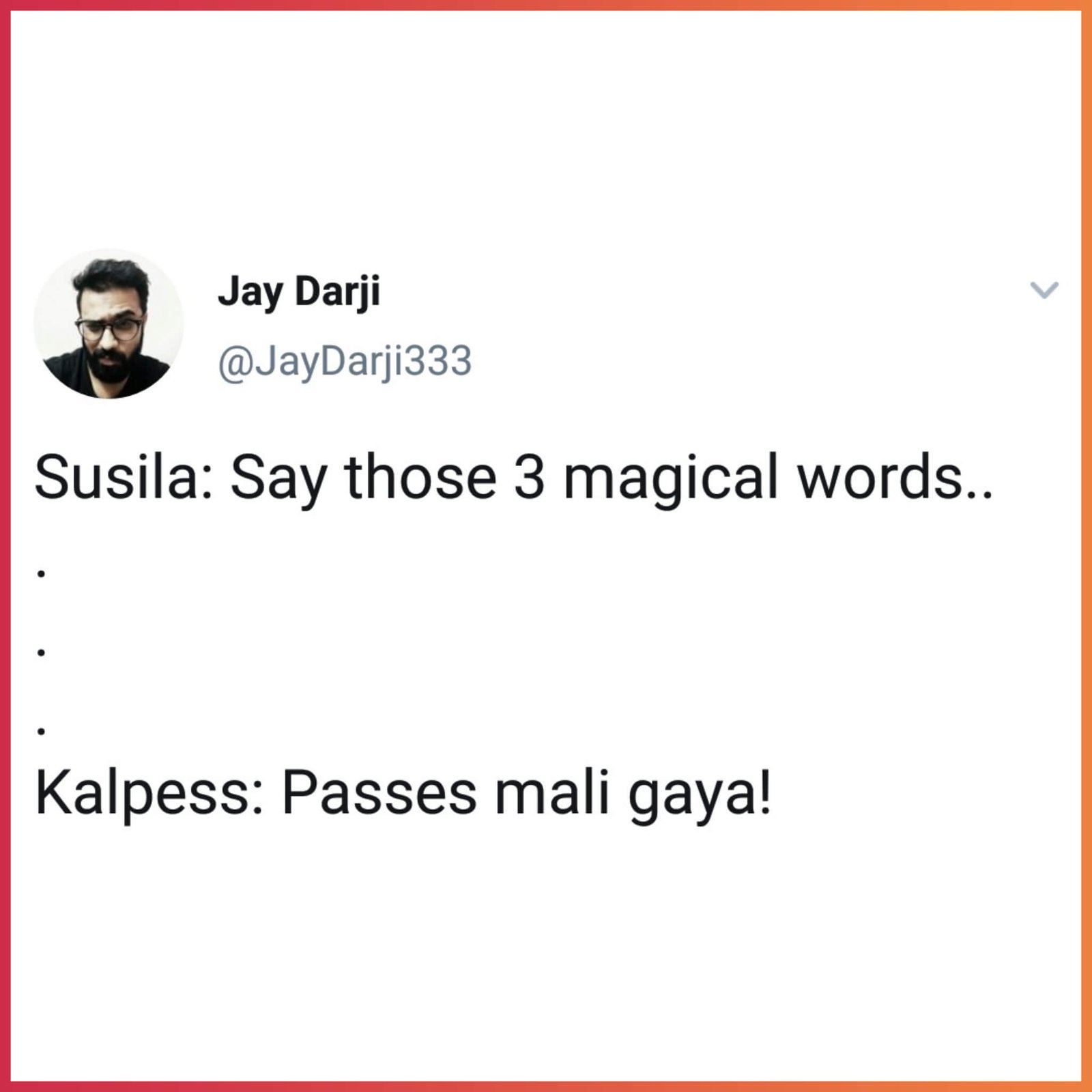 Do you have more such funny jokes/ tweets on pass nu setting? Inbox us and we will add it to the list! Do not forget to like, comment and share! Aeeee Haaloooo! 🙂