Gujarat State is not just known for business potential, good food and Garba. It has some magnificent temples as well. Devotees from all parts of world visit these temples and seek blessings for a healthy and prosperous life.
1) Somnath Temple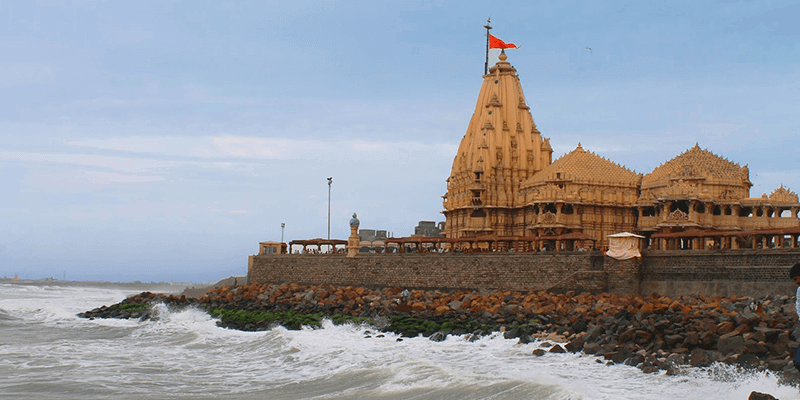 It is a Lord Shiva Temple, located on the western coast of Gujarat near Veraval. For Hindus, it has special significance as it is believed to be the first among the twelve 'Jyotirlinga' shrines of Shiva. Historical records show that it was invaded several times by foreign rulers. The present day Somnath temple has Chalukyan Style architecture. Today, Somnath temple is not just a pilgrimage spot but also a tourist attraction.
2) Dwarkadhish Temple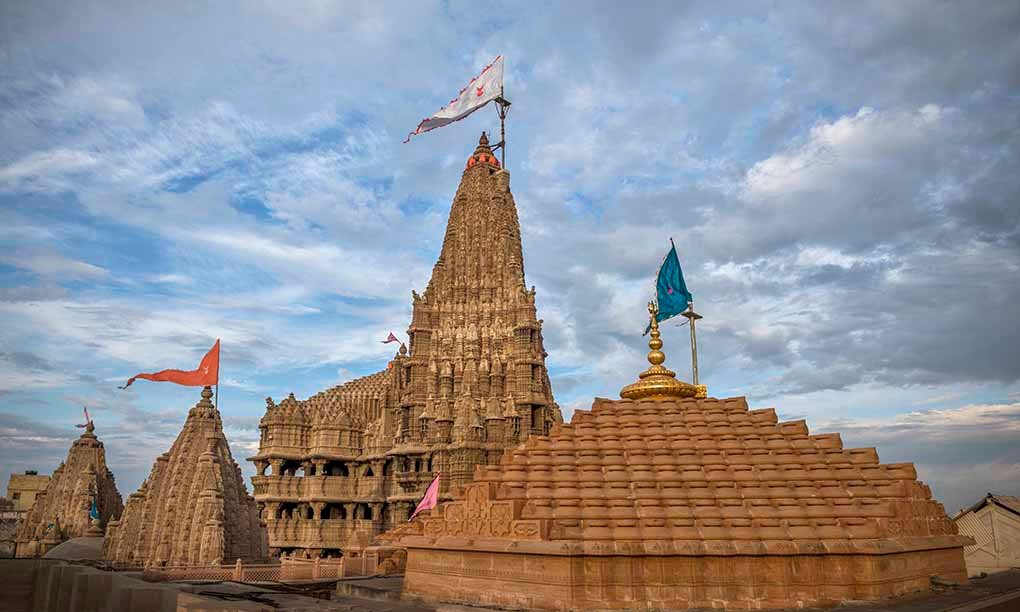 It is a Lord Krishna Temple, located in Dwarka city of Gujarat. For Hindus, it has special significance as it is a part of the 'Char Dham' pilgrimage. Archaeological findings suggest that this temple is 2000-2200 years old.
3) Akshardham Swaminarayan Temple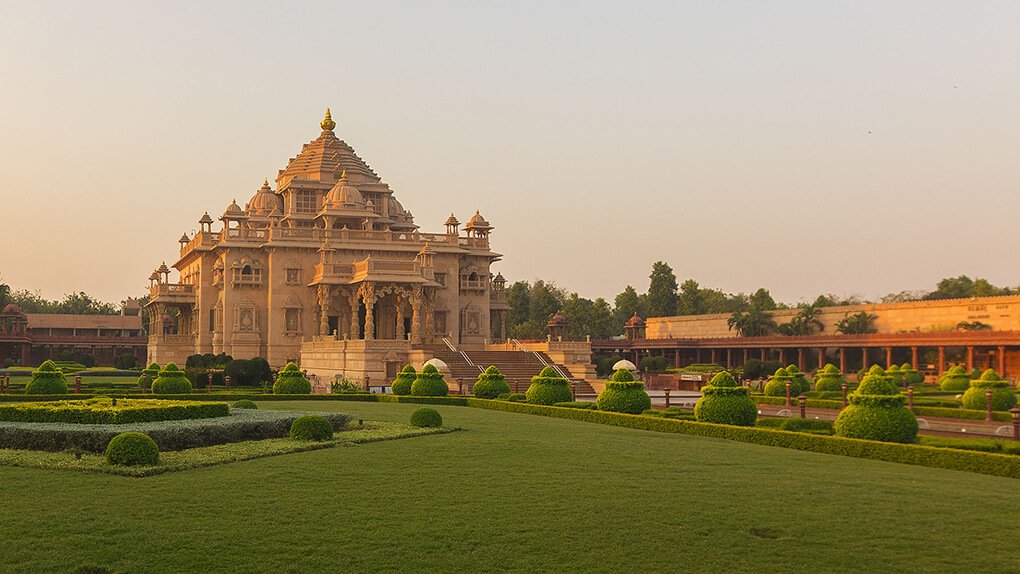 This huge temple complex is a tribute to Lord Swaminarayan and his llfe and teachings. It is located in Gujarat's capital city, Gandhinagar. Construction of this temple began in 1979 and was opened for public in 1992.
4) Amabji Temple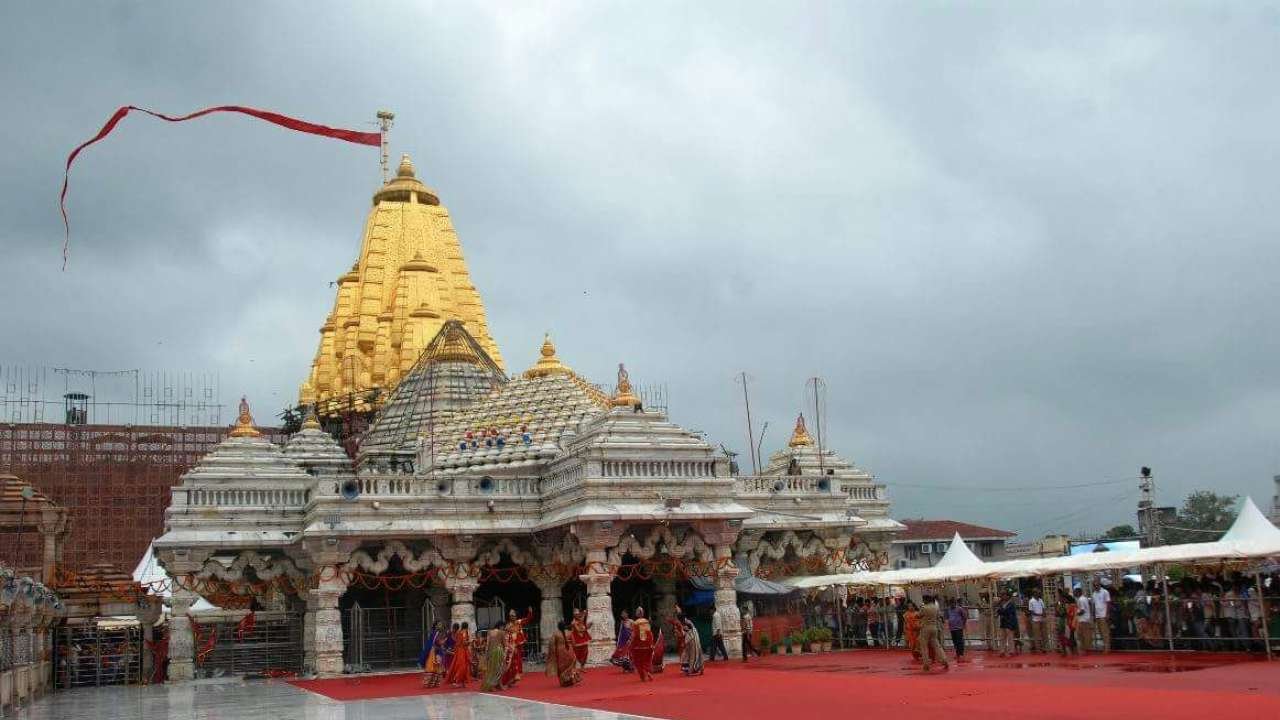 This temple of Goddess Amba is located in Banaskantha district of Gujarat. For Hindus, it has special significance as it is one of the 51 'Shakti Peeth' (shrines dedicated to goddess-focused Hindu tradition).
5) Hanuman Temple, Sarangpur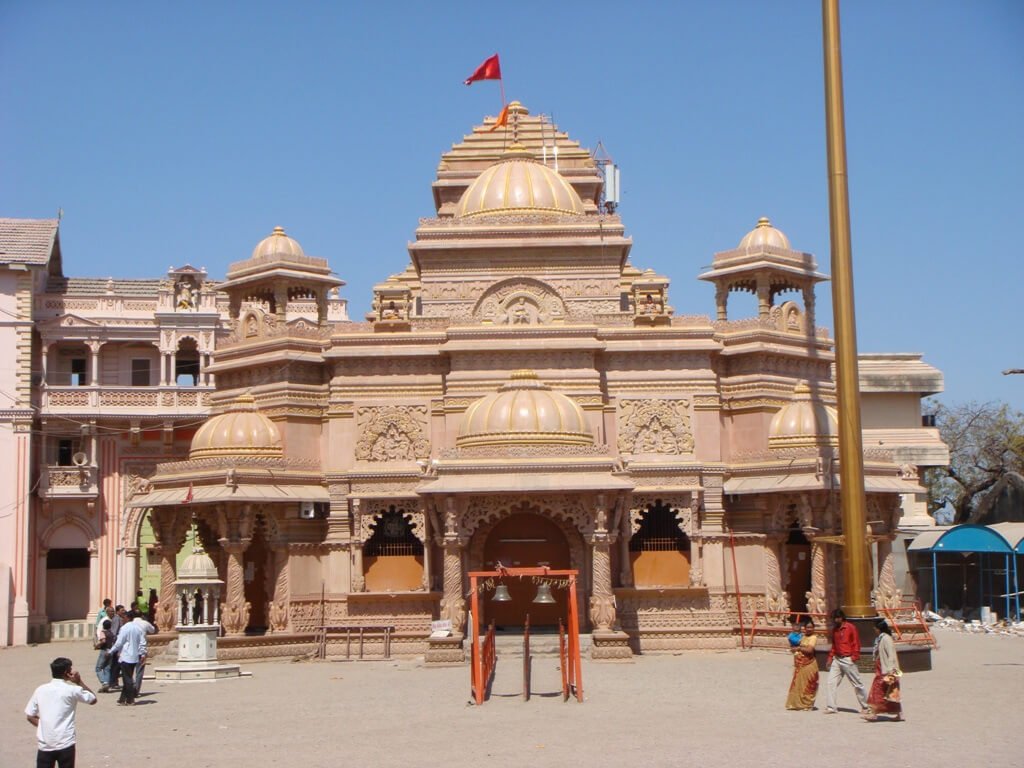 This temple is dedicated to Lord Hanuman. It is located in Botad district of Gujarat. It is also called Kashtabhanjandev Hanuman Mandir, as in this temple, Lord Hanuman is present in 'Kashtabhanjan' (crusher of sorrows) form. This temple has tremendous spiritual importance among Hindus.
6) Bahucharaji Temple
Bahuchara Mata is a Hindu goddess. Bahucharaji Temple is located in Mehasana district of Gujarat. Bahuchara Mata is worshipped by many communities across Gujarat.
7) Sun Temple, Modhera
As the name indicates, it is a beautiful Temple dedicated to Sun God. It is located at Modhera village in Mehsana district of Gujarat. It was built in 11th Century during the reign of Chalukya dynasty. It is to be noted that no worship is offered at this temple now, and the entire temple complex including an ornamental step well is protected by Archaeological Survey of India.