It is believed that Lord Shiva accepts the prayers of his devotees very easily. But Shiva's basic purpose behind this is to make us as simple as he is. In all Shiva Temples across India, you will often see devotees performing the ritual of Shiva Abhishek (pouring milk on 'Shiv Ling'). This is performed to fulfill the wishes.
In this article we will provide information about 5 ancient Shiva Temples in India that are famous for their architecture and cultural history.
1) Lingaraja Temple, Bhubanewar, Odisha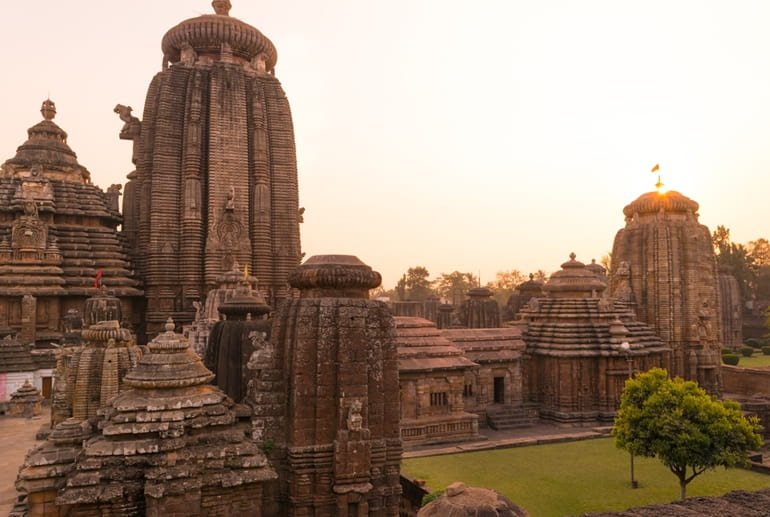 Lingaraja Temple is one of the largest temples of Bhubaneswar. It is a unique fusion of Kalinga's architecture and medieval historical tradition. As per Hindu Legend, a river originates from underground of Lingaraja Temple. Water of this river is believed to have properties that heal physical and spiritual illness. During the holy month of Shravan, devotees follow a ritual of filling water from the Mahanadi and walking the way to the temple.
2) Pashupatinath Temple, Mandsaur, Madhya Pradesh
This temple, located in Mandsaur, Madhya Pradesh, is the only temple of Pashupatinath in India, which is very similar to Pashupatinath of Nepal and that is why it was named Pashupatinath Temple. There is an idol of Pashupatinath made of smooth shiny stone and is more than seven feet tall. This temple is situated on the banks of the river Shivna. People from far off places come to seek blessings at this temple.
3) Bhavnath Taleti, Junagadh, Gujarat
Junagadh is not only known for the Gir National Park, but it is also home to the Naga Babas (nude saints) who appear in large numbers for darshan on Mahashivratri. If you visit Junagadh, during Mahashivratri, you will get an opportunity to know some really interesting facts about this particular form of saintliness. Apart from this, people from different corners of the world also come to this temple to offer prayers.
4) Tungnath Temple, Rudraprayag, Uttarakhand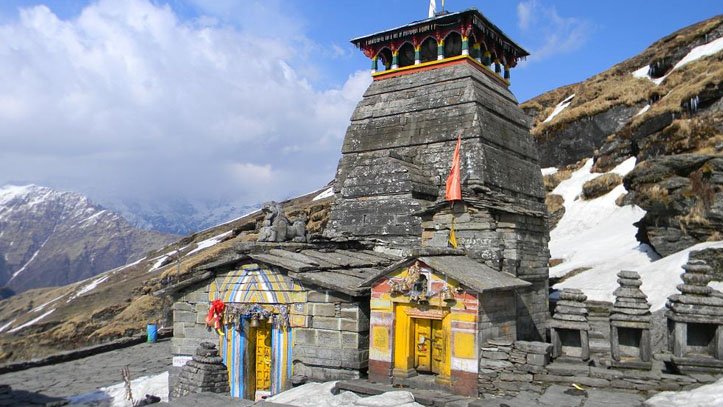 The Tungnath Temple is the highest Shiva temple in the world, situated at an altitude of 3680 meters above sea level. Is located between Badrinath and Kedarnath temple. The route to reach this temple is full of natural beauty. This makes, Tungnath Temple, not just a pilgrimage spot but also a tourist destination. It is believed to be 1000 years old and the architecture of the temple is in North Indian style. There are many small temples around it.
5) Murudeshwar Temple, Karnataka
One of the names of Lord Shiva is Murudeshwar. This temple, built on the Kanduka hill is surrounded by the Arabian Sea on all three sides. A, 249 feet tall, 20-storey Gopura (monumental entrance to a temple), which is the largest Gopura in the world is a part of this temple complex. This beautiful temple of Lord Shiva located near the beach has a 123 feet tall statue of Lord Shiva.