Winter is the surely the best time of the year. Strolling around on chilly streets is a paradise in itself. The cherry on top of this cake is the lip smacking Gujarati dishes. Your taste buds will surely go on the most amazing roller coaster when you get your hands on any of these. Have a look and grab all of these right away, as they are just a seasonal edition to the amazing Gujarati platter.
Following are 12 Gujarati Dishes You Should Not Miss This Winter
1) Khichdo
Khichdo is a nutritious and heavenly delicious Gujarati dish prepared from cracked wheat and lots of dry fruits. It can be sweet as well as savory. In Gujarat, people celebrate festivals like Makar Sankranti (Uttarayan – a kite festival) by preparing, eating and sharing homemade khichdo.
2) Methi Na Thepla
Theplas are an inherent part of Gujarati meals, and are used for regular meals, travelling and for picnics! They are eaten with curd and chunda. The more popular version of thepla is one where finely chopped feenugreek leaves (methi) or coriander (dhaniya) is mixed in flour. Sometimes, bottle gourd (lauki/dudhi) is also grated and mixed with wheat flour.
3) Lilva ni Kachori
Lilva kachori is one of the most famous Gujarati farsan. A south Gujarat delicacy made of green pigeon peas as stuffing and plain flour. When you visit Gujarat in winters, never miss the chance of having hot deep fried lilva kachoris.
4) Baajri na Vada
Bajra na vada is a tea time snack dish that you should definitely try this winter if you have not already. These delicious fried vada are easy to make and taste great with a cup of tea.
5) Tuver Thotha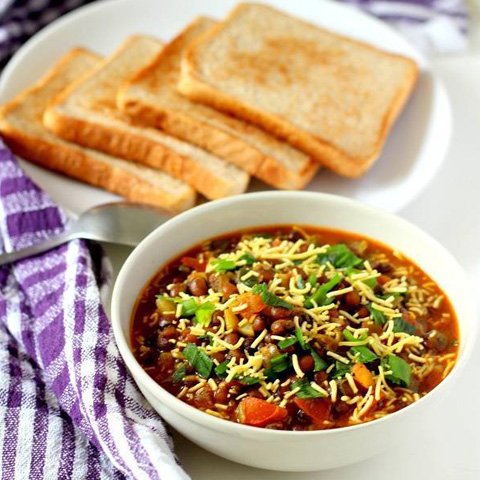 Tuver na thotha is simple, spicy and delicious winter recipe of North Gujarat.It is a curry dish made from pigeon pea. The dish can be made from dry pigeon pea (tuvar dal) or even green pigeon pea (tuvar lilva).
6) Kachariyu
Preparation of Kachariyu is a winter time tradition in Gujarati households. It is made using sesame seeds, shredded coconut and jaggery along with add-ons like dates, dried ginger powder, almonds etc. In Gujarati 'kacharvu' means to grind and since we grind the sesame seeds to make it, the name derived is Kachariyu. 
7) Methi na Gota
Gujarati tea time snack made from besan (gram flour) and fenugreek leaves. Gota has soft and spongy texture.
8) Ubadyu
It is very popular and authentically served around Valsad, Gujarat, India. A seasonal dish served basically in winter. A Zero oil recipe authentically prepared in Matka (Clay Pot) used for storing water and cooked by external heating. Specific leaves of Kalar plant are used to cover it internally and on top of Vegetables for flavor and to avoid getting direct heat.
9) Bajri na Rotla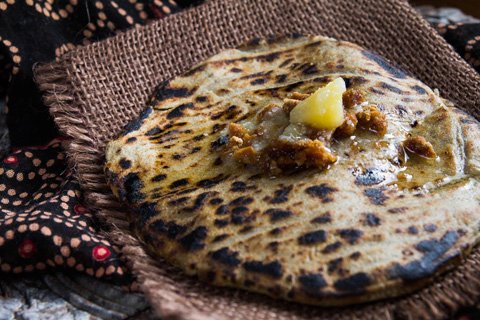 Rotlo is a traditional Gujarati flat-bread recipe of black millet or bajra served best with ringan no Odo. The rotlo made from these flours are quite healthy too. Its different than wheat flour and taste slightly bitter but tasty.
10) Methi paak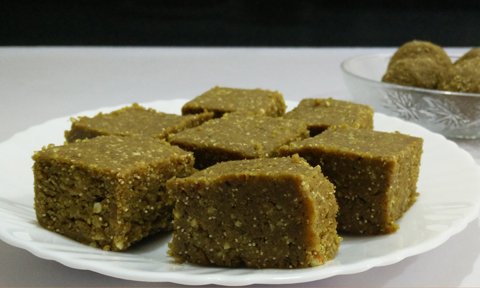 Methi paak is a traditional Gujarati recipe which is more of an Ayurvedic medicine than a sweet. It keeps us healthy during freezing winter. It is also used as a cure for back or joint pains during winters.
11) Ringan no Olo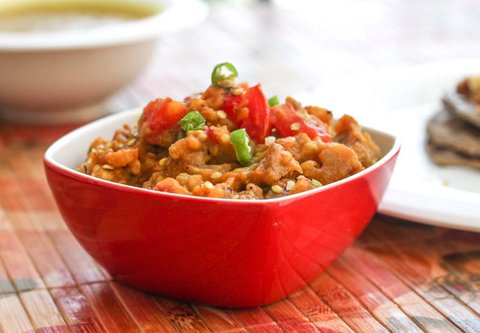 Ringna No Olo is a classic Gujarati winter dish made from roasted brinjals and when combined with green chillies, ginger and spices they release flavors that are absolutely delectable. It is generally served with bajri no rolto or bhaakhri.
12) Undhiyu
Undhiyu is a Gujarati mixed vegetable dish that is a regional specialty of Surat, India. The name of this dish comes from the Gujarati words "matlu" meaning earthen pot and "undhu" meaning upside down since they have been traditionally cooked upside down underground in earthen pots fired from above.
Have more Winter special Gujarati Dishes in mind ? Feel free to add in the comment section below 🙂
Like, comment and share 🙂