Guys n Gals, the nights that start with 'Aeee Haaalo' and end with 'Sanedo – Sanedo' have finally arrived. Brace yourself for a 9 night long extravaganza of devotion, joy, dancing and feasting.
For every Gujarati, especially youth, Navratri provides an opportunity to break free of their otherwise boring routine. From an official liberty to hang out with friends late in the night, to flaunting one's hidden dancing talent, from munching your delicious snacks at odd times, to spending more time with that special one, Navratri has more than one reason to be crowned as favourite festival of Gujarat.
So unleash the Garvi Gujarati in you and share this with your friends who look forward to Navratri for any of such special reasons mentioned over here.
Following are the things that TRULY define NAVRATRI ! 🙂
1) Gujarati Sunburn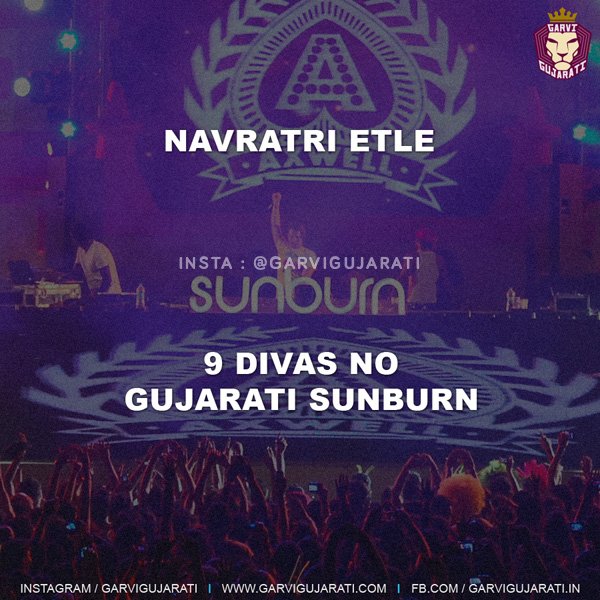 2) Mataji ni Aarti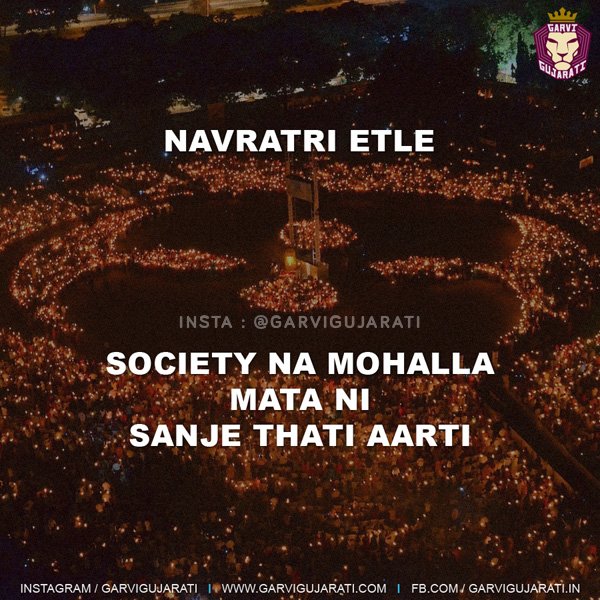 3) Garba all night!
4) Best attire in the world!
5) Freedom!
6) SANEDO!
7) Khai-pi ne jalsa!
8) Waking up late!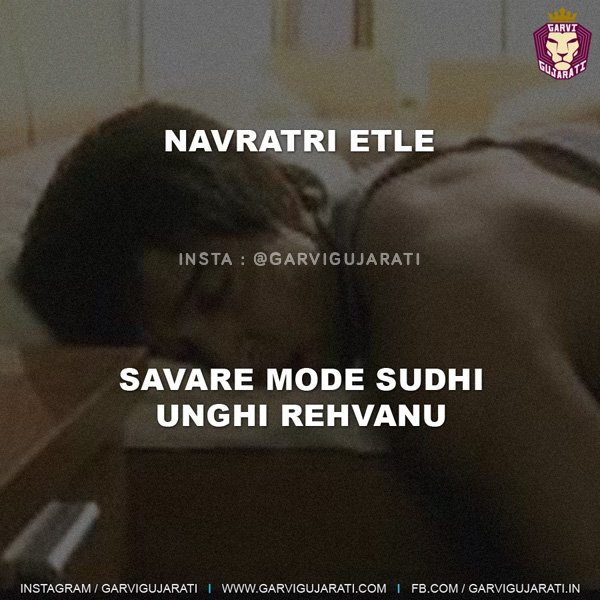 9) Fafda-Jalebi! <3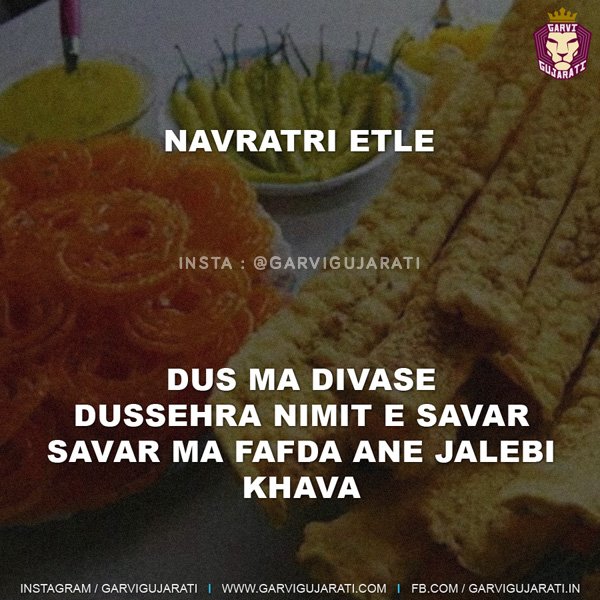 Have a great Navratri 🙂 Aeeee Haaaalo !!!
Don't forget to Like, Comment and Share 🙂