Shri Lal Bahadur Shastri, one of the most successful Prime Ministers of India, was born on 2 October 1904 in Mughalsarai, Uttar Pradesh. After Jawaharlal Nehru passed away on 27 May 1964, Lal Bahadur Shastri was entrusted with the responsibility of the country, due to his clean image.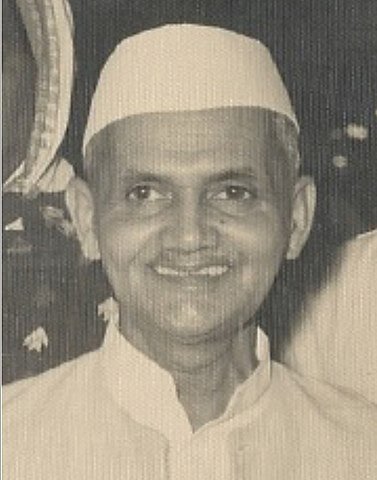 He took over the reins of the country as the second Prime Minister of independent India. He passed away in Tashkent on 11 January 1966. Here we will talk about some interesting facts about Lal Bahadur Shastri which you may not have read till date but you must know!
1)
Lal Bahadur Shastri's father passed away while he was very young. Being very well versed in his studies, he completed primary education while staying with his maternal grandparents. Due to the financial crisis, he used to go to school by swimming in the river.
2)
As soon as he got the title of Shastri from Kashi Vidyapeeth, he removed the word Srivastava which depicted his caste that was attached to him since birth and added Shastri in his name forever.
3)
His father's name was Sharada Prasad Srivastava and mother's name was Ramdulari Devi. He had two sisters. Lal Bahadur Shastri's grandson, Adarsh ​​Shastri, son of Anil Shastri, quit his high paying job in the Apple company in 2014 and joined the Aam Aadmi Party.
4)
He was married to Lalita Devi of Mirzapur on 16 March 1928 and took a spinning wheel and a few yards of cloth as a dowry.
5)
Shastri ji introduced the third class in Indian railways. There was a significant difference in the fares of First Class and Third Class. This brought great relief to the people of weaker sections. He resigned from his post in 1956 after a railway accident. This was an example of his humane nature.
6)
He was the one who first ordered the use of water canons instead of sticks(lathi) to control the crowd.
7)
After independence, he was appointed as the Parliamentary Secretary of Uttar Pradesh. He appointed women conductors for the first time during his tenure as Transport Minister in Govind Ballabh Pant's cabinet.
8)
Very few people know that it was Lal Bahadur Shastri who brought the concept of reservation of seats for women in public transport.
9)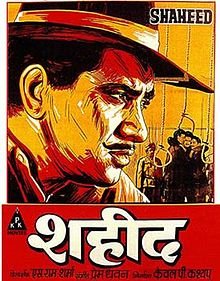 After seeing the film on the life of Bhagat Singh 'Shaheed' the then Prime Minister Lal Bahadur Shastri became very emotional and tears rolled down his eyes.
10)
In 1964, when Shastri ji became the Prime Minister of the country, grains were imported from America. During the war in 1965, when India was facing drought, America refused to give wheat, then Shastri ji appealed to the countrymen to fast for one day a week so that the cost of food grains is reduced.
11)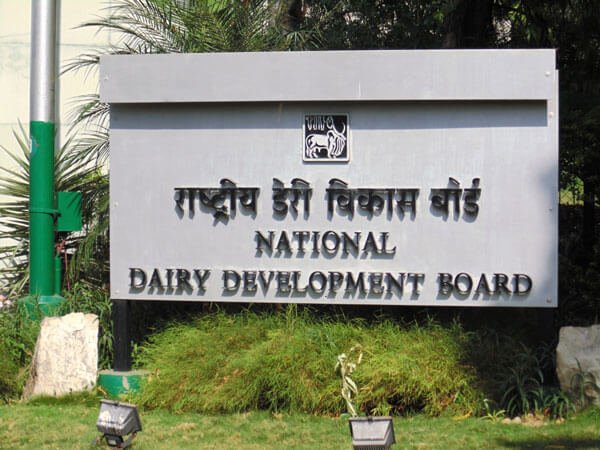 Lal Bahadur Shastri promoted the Milk Revolution during his tenure. In association with Amul milk cooperative of Anand, Gujarat he established the National Dairy Development Board.
12)
Pakistan attacked India in 1965 thinking that India's strength would have weakened after the fight with China in 1962. Shastri ji called an emergency meeting and the three chiefs asked for the action plan to which Shastri ji's immediate answer was, "you protect the country and tell us what to do". India defeated Pakistan under Shastri ji's leadership.
13)
The slogan of 'Jai Jawaan Jai Kisaan' was given by Shastri Ji. This boosted the morale of the people of India and united the country.
14)
Lal Bahadur Shastri's foresight was praiseworthy. During the war, penetration was made in Lahore through Punjab which forced Pakistan to retreat.
15)
Shastri's death remains a mystery till today. He died of a heart attack in China after signing the Tashkent Agreement. His sudden demise raised many questions. His housemates believed that he was murdered by poison. If the post-mortem had happened on that day, then all the truth would have been revealed but this could not happen. Shastriji is still remembered devoutly for his simplicity, patriotism and honesty across India. He was also posthumously awarded the Bharat Ratna in the year 1966.
Thank you
Team Garvi Gujarati