English is a PHUNNY language and nobody knows that fact better than us 😛 With English being used in many aspects of our day to day life in various fields, a new form of Local English is born. And that can be seen on everything from small pamphlets to large hoardings. And the result is simply hilarious. Not that I am an English Nazi, but these images are damn hilarious ! Check out for yourself.
Here are some images seeing which the only thought that comes to our mind after a good laugh is RIP English 😀
1)
They will taste anything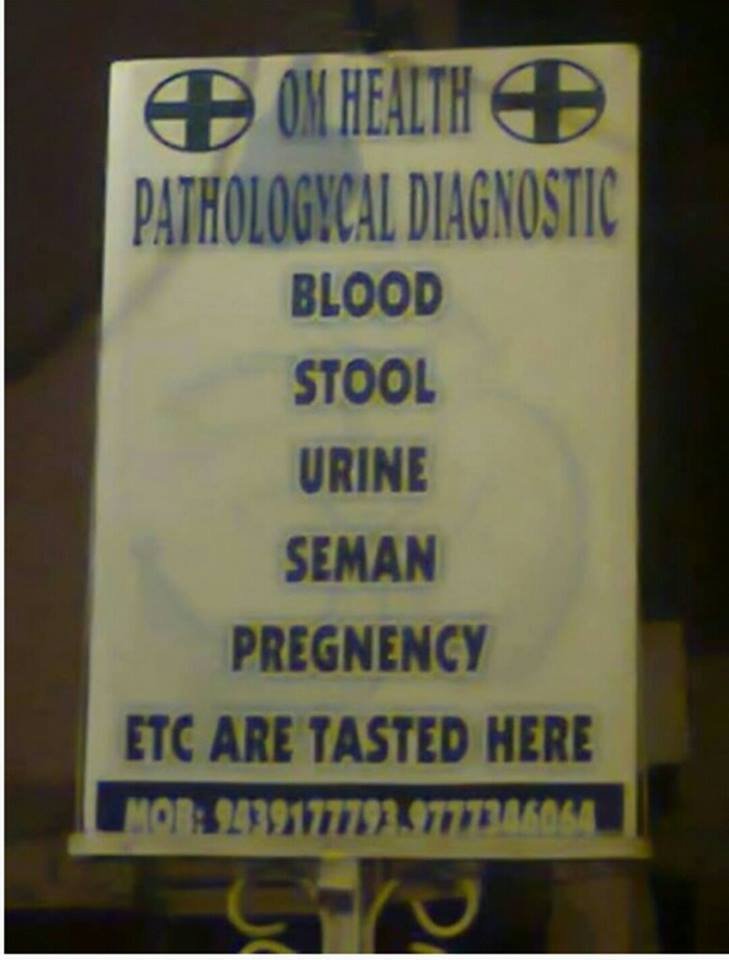 2)
Where dinner is LAUNCHED !
3)
What? Did they cook mom or is it inspired from Game of Thrones  – the mother of Dragons 😛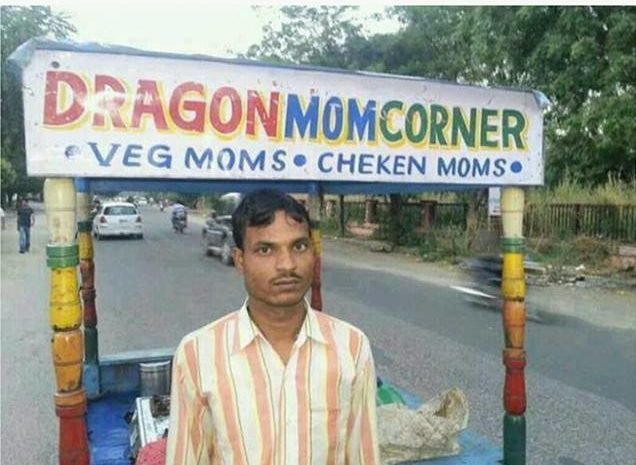 4)
Free Cock 😉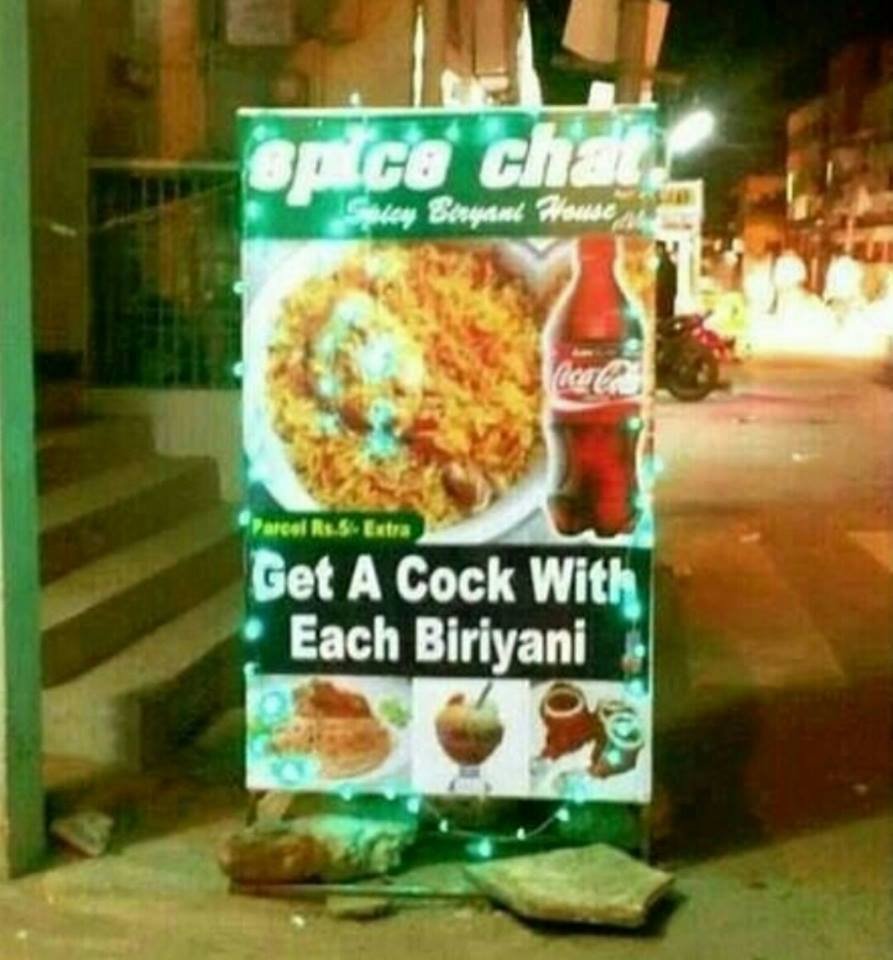 5)
New year wishes with good chemistry!
6)
Now that's a juice you can visit 😛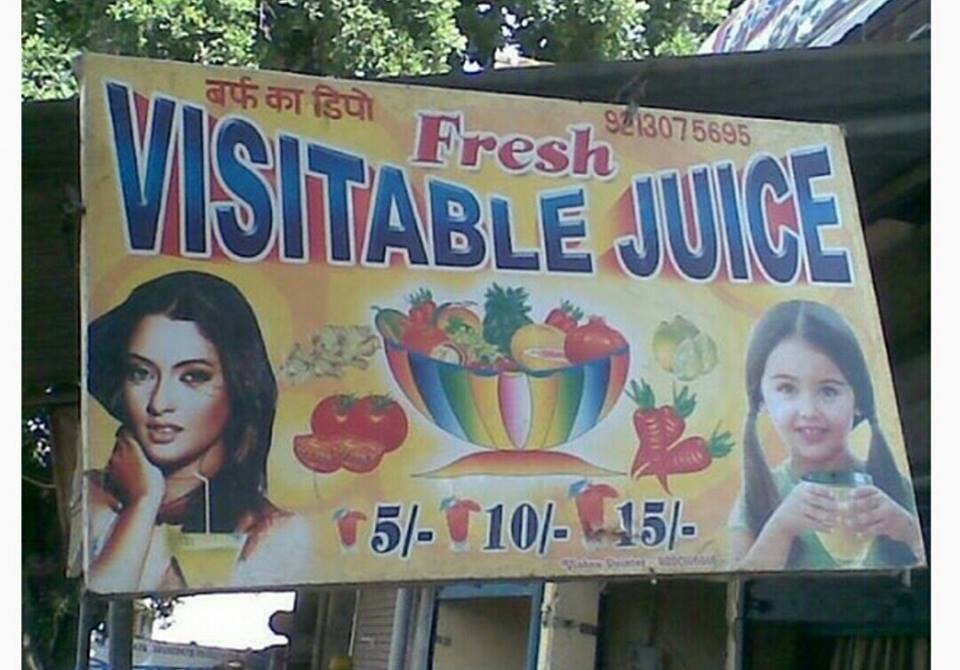 7)
That was quite loud 😀
8)
Do we eat it or put them on? 😛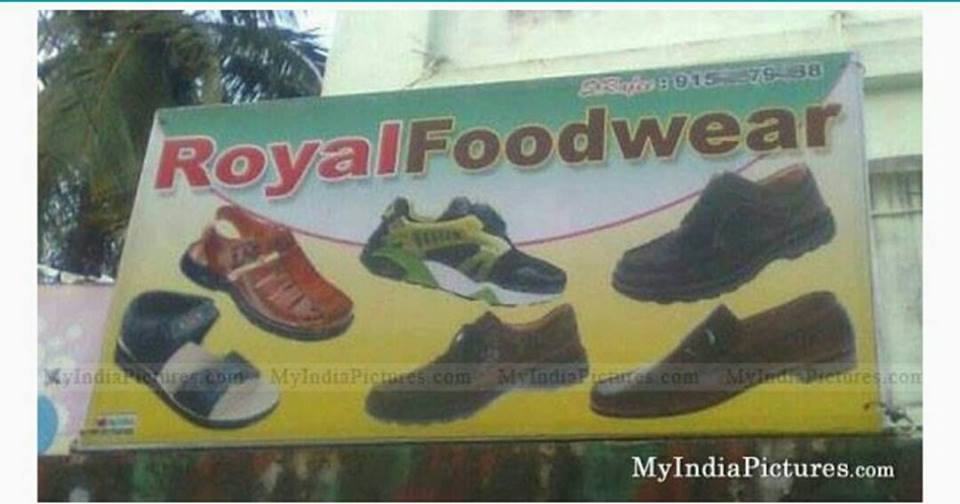 9)
Because hair cutting is too mainstream 😛 children beware ..
10)
Cheee !
11)
Adults only !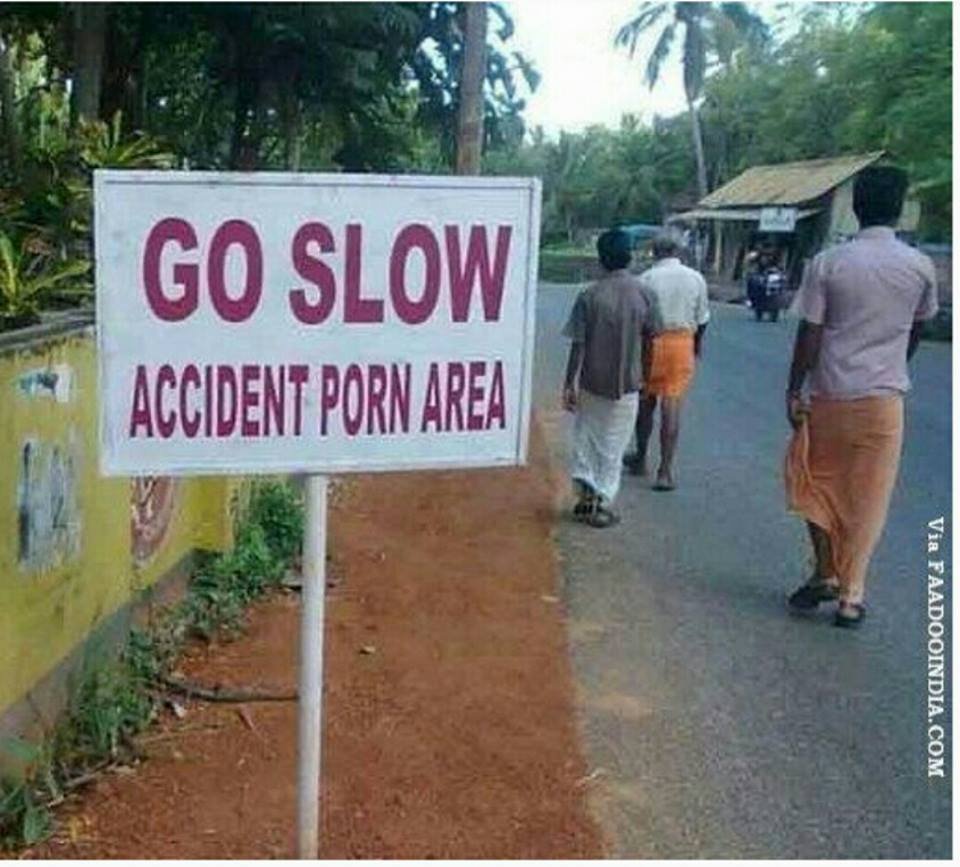 \
12)
Seems their food is expired 😛
13)
First we give Gujarati pronunciation to a word then we again spell it in English accordingly 😀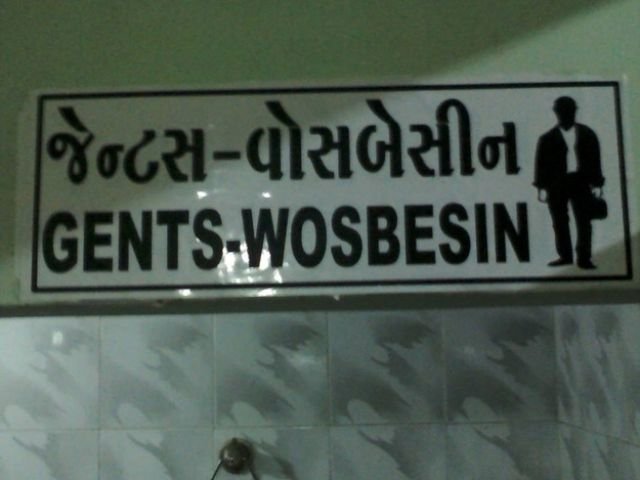 14)
What did you have last night ! Well I had CRAP ! that too with butter 😀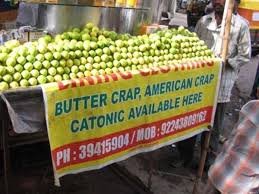 15)
Why should adults have all the fun! Introducing.. Child beer 😀
16)
Some more child beer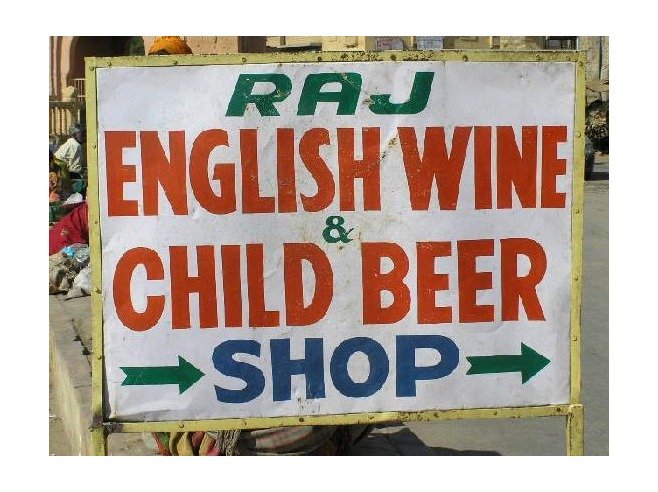 17)
Ahemm.. ahemm..
18)
Someone was high while writing this ..
19)
Institute Personified!
20)
All the brand conscious ladies, Have a look !
21)
Now that is very ambiguous! 😛
22)
I would never ever work here !
23)
Now that is dedication! You carve in 2 more days to a week 😀
24)
Any body up for LAME juice ? 😀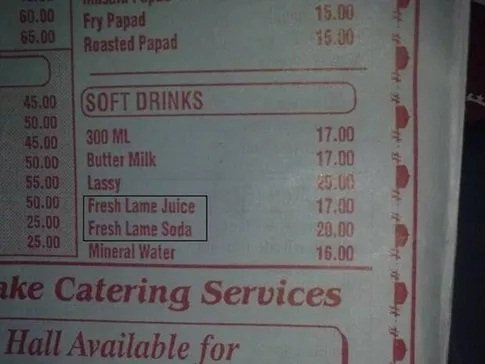 25)
A restaurant/pathology lab?
26)
The cannibal restaurant !
27)
Wow seems like a stock clearance sale "of"  KIDS !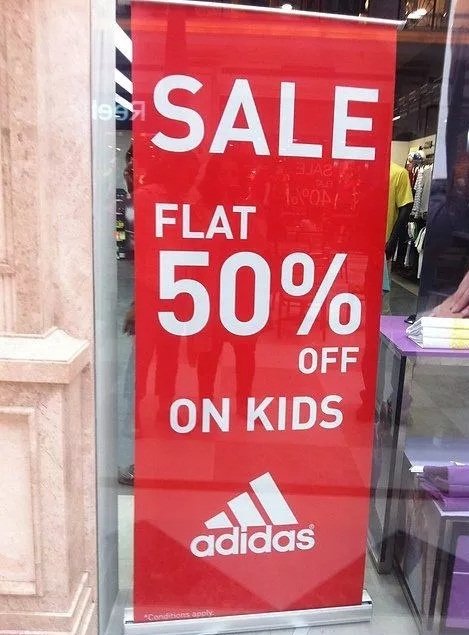 28)
And then we complain that kids these days don't study properly! How would they?
29)
Yes my horrible wifi makes my Internet Suffer… big time !
30)
Straight outta Oxford!
We pay our tribute to English!