Discussions about Cricket mostly revolve around batting or bowling, but today we will talk about FIELDING. There have been many great fielders in world cricket. In the last few decades, we have seen fielders like Jhonty Rhodes, Ricky Ponting, Paul Collingwood, Yuvraj Singh, Herschelle Gibbs, Suresh Raina and Mohammad Kaif. All these are still considered the best fielders in the world.
A very meaningful sentence about fielding has been said in movie "MS Dhoni: The Untold Story", that "A good bowler will take wickets in SOME matches, a good batsman will score runs in SOME matches, but a good fielder will save runs in EVERY match."
We hereby present a list of 6 top fielders of Indian cricket history:
6) Robin Singh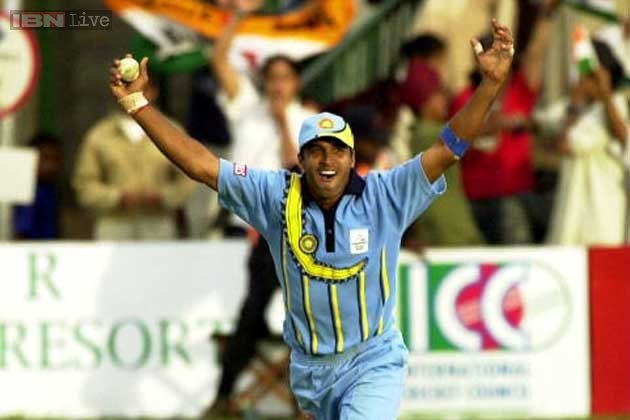 Robin Singh used to be India's best fielder in the 90s. This was the time when the Indian cricket team was considered very weak in Fielding. But this all-rounder had mastery in fielding. He used to save at least 20 to 25 runs in every match with his superb fielding. Robin Singh took a total of 33 catches in 136 ODIs.
5) Ravindra Jadeja
Ravindra Jadeja is currently one of the best fielders not only in India but in the world. He makes even the toughest catches look easy. The batsmen are terrified of hitting shots towards Jadeja. Jaddu, who has saved at least 30 to 35 runs in every match with his superb fielding, has so far taken a total of 57 catches in 156 ODIs.
4) Yuvraj Singh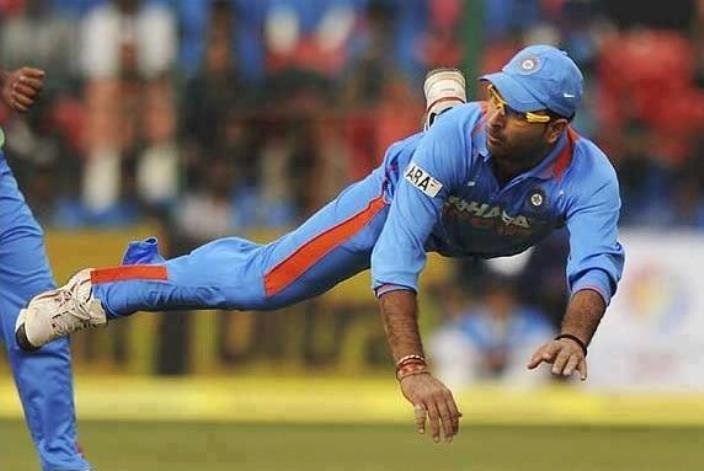 Talking about the last two decades, Yuvraj Singh is considered one of the best fielders in India. When the pair of Yuvraj and Kaif were on the field, the batsmen were extremely hesitant to hit shots towards them. Fielding on cover and point, Yuvi saved 25 to 30 runs for India in every match. Yuvraj took 94 catches in 304 ODIs for India.
3) Suresh Raina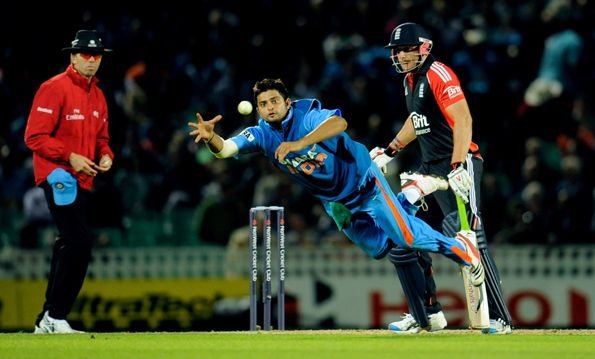 Suresh Raina may have been out of Team India for the last few years, but he is still considered one of the best fielders in the world. Raina has taken 102 catches in 226 ODIs. Raina, who has taken a total of 167 catches combined – in Tests, ODIs and T20s – has taken many great impossible-looking catches for India during his career. He has saved at least 30 to 35 runs in every match.
2) Mohammad Kaif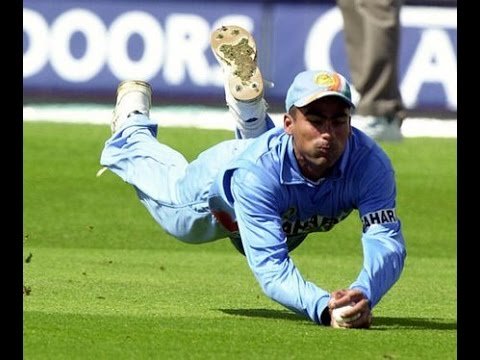 Even today, Mohammad Kaif is considered to be the best fielder, not just in India, but also in the world. Kaif's cricketing career may not have been long, but he gave his best for the country during his short stint. India has not had such tight Fielders like Kaif ever since his exit. Kaif, who saved at least 30 to 35 runs in every match, took 55 catches in 125 ODIs played for India.
1) Eknath Solkar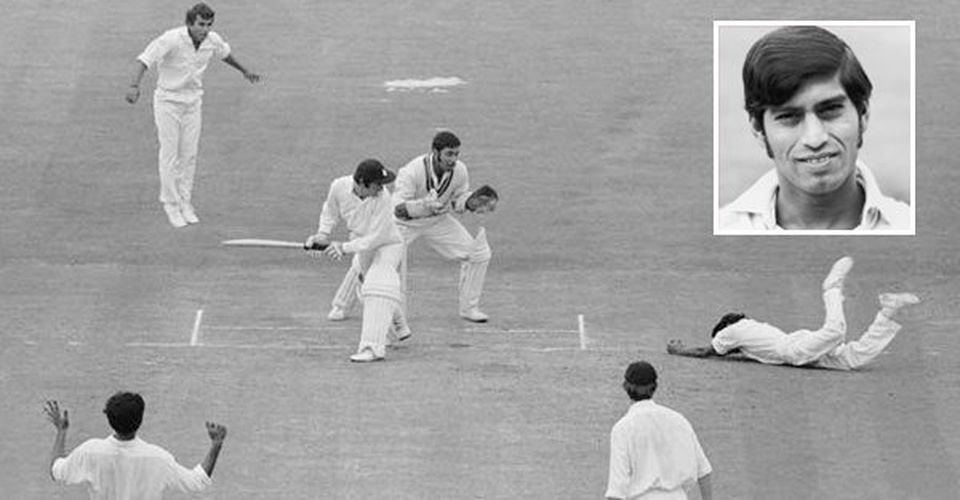 Surprised? Yes, Eknath Solkar is still considered the best fielder in India. 'Forward short leg' is considered the most difficult and dangerous fielding position in Test cricket and Solkar was the boldest short leg fielder in India. Former England player and commentator Tony Greig also called him the 'Best Fielder of Forward Short Leg'. Solkar took 53 catches in 27 Test matches played for India.
Like, comment and share! 🙂