Gujarati households are at times a mad house in themselves. From various home cooked farasn to loads of people moving in during vacations on account of the home being of a maasi or maama here are the little things that are bound to happen in a Gujarati household.
Following are the 10 Funny Things You Would Relate To If You Grew Up In A Gujarati Household
1) Theli ni theli
Even if you are away from your home this is the strongest memory every Gujarati will have regarding their house. That theli which is used to store other thelis. Theliception basically!
2) Dare you tear the gift warp.
No matter how excited you are, a kid who grew up in a Gujarati household will surely not dare to rip apart the gift wrapper. Gift rakhvani, wrapper gadla ni nichey rakhvanu.
3) Tupperware terror.
Forget getting food for months and a new tiffin. Gujarati moms love their Tupperware more than anything. Pote khovaai javanu pan Tupperware ghare mokline !
4) Shobha na glass.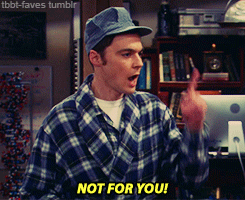 This has to be present at any Gujarati household. By default! The one set of crockery which is loaded with dust meant for guests coming from nowhere land. Mehmaan avsey tyare vaparsu. By mehman they surely mean the queen of England then.
5) Taking of plastic covers is a crime.
Crime pan nai paap che paap! Even of you accidentally took of it means you are the irresponsible one in the house.
6) ttt- trips, thepla, tel
If you grew up in a Gujarati home there was surely a picnic place which was visited every year along with a lot of family members and tonnes of theplas! Where one maasi would always show up with her aromatic tel walu athaanu !
7) Mafat no masaalo
Even if you get 10rs na tameta, mafat no masalo lavanu bhulya etle marya. Every gujarati mom loves the free no masalo, forgetting it means taunt aney velan no maaro!
8) Inevitable garba rounds!
Even if you do not know how to do garba you were pulled into the mandatory garba round during the most elegant party. Havey garba vagar thodi party ma maja avey!
9) Why buy potu when your t-shirts are unused.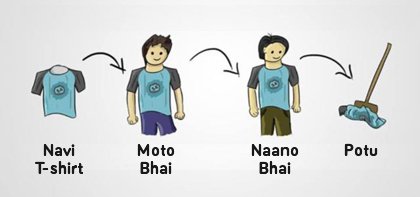 Anybody brought up in a gujju household knows the potu timeline. Moms don't even care if you loved that T-shirt or kurta dearly, junu thayu etle potuj bansey.
10) The seasonal menus.
Thandi etle adidyo, rotla aney taapna. Garmi ma keri no ras aney varsaad ma garam garam daalwada. Majja ni life! Why so yummy!
Like, comment and share 🙂