From being made fun of our names and surnames  to being asked to sing out sanedo in public. There is a whole lot of crap out there regarding Gujaratis. Of course we are the last ones to get offended because we are so jovial and happy go lucky, that surely doesn't mean somebody will be spared the wrath of our witty comebacks. On behalf of all happy Gujaratis on this lovely planet here are a few myths we would like you to throw out of your thick heads and get a reality check!
Following are 10 Myths About Gujaratis That Must Be Broken:
1) We eat fafda, jalebi and theplas all the time !
Are you nuts? It is just like thinking Kejriwal works 24/7  for the betterment of  Delhi! Impossible right? Exactly, be our guest and we will treat you with the best Mexican, Italian, continental, Punjabi or whatever your taste buds wish!
2) All of us hold a Masters in Garba.
No we don't! Many of us like being the spectator to our vibrant folk dance. Pro Tip: Refrain from going all " Ae mereko garba sikha na!" to your Gujarati friends.
3) We aren't clear about what is a " Rainbow" and "Rambo"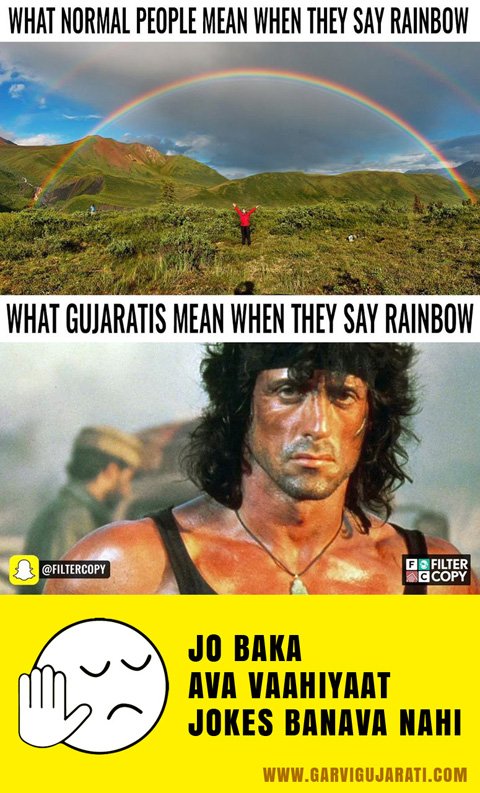 Honestly which decade are you living in? Gone are the times when you could mock a Gujju  based on  their diction and English  pronunciations. In fact if you try that as a comeback on a Gujarati today, be prepared to get your Ass kicked by their Sarcasm.
4) All Gujaratis want to do " Dhandho"
Some of us like to take the corporate tasks or even Arts as a profession even if our dad or kaka has made it big! It is about following our passion and somehow Gujaratis have the knack to monetize on it.
5) Gujaratis break into Garba at every opportune moment.
If you fell for this myth there is definitely  some locha with your common sense. Trust me we can be the most graceful folks on Navratri we and also be the most elegantly sophisticated ones at parties!
6) Getting the " VISA" is our motto for life.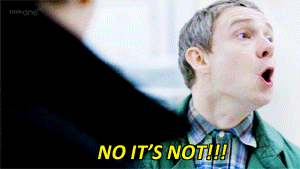 No offences to the Land of opportunities. Not all of us dream of settling there even if we have relatives in every state. Gujaratis anyways make the most out of their lives irrespective of where they reside.
7) We love being all blingy and are show off !
Just so you know Gujaratis are known for being grounded, Do not get your eyes on the wrong ones and label all of us for being so.
8) Gujaratis are loud !
If daya ben from Tarak Mehta ka olta chashma is your definition of a Gujarati then nobody can help you! Only she goes all " Hey maa mataji!" rest of us have our shit together.
9) " Paisa " is the only thing on our heads.
NO! Don't you forget a  Gujarati once said " Simple living, High thinking"
10) Talking in Gujarati is all about adding " chu " and " che " at the end of every sentence.
Just like speaking  marathi isn't all about " mala " " tula" You can not say " Muje gujarati avde chu!" and act cool about it!
Share this if you are a Gujarati !