One may not be aware but Gujarat proudly boasts off many beautiful natural places worth visiting. Among those beautiful places are lesser known amazing beaches in Gujarat which lie unexplored. Following are 15 Amazing Beaches In Gujarat You Must visit:
1) Ahmedpur Mandvi Beach
Located in Mandvi city in the Kutch district, this spectacular beach is 370 km away from Ahmedabad. The Ahmedpur Mandvi Beach is white and looks serene with its pristine water, rich flora and fauna, tranquil ambience and fishing hamlets. This beach is believed to be the heaven for water sports lovers. From Para sailing, skiing, surfing, water scooting to speed boat trips, you can enjoy a number of water activities here. Be it, enjoying swimming in the clear water or having a long walk with your loved one, Ahmedpur Mandvi beach makes one of the best places to enjoy your holiday in close proximity of Mother Nature. Besides posh resorts and beach houses, the place offers a number of luxurious private cottages which are endowed with all the modern amenities and facilities.
2) Beaches near Jamnagar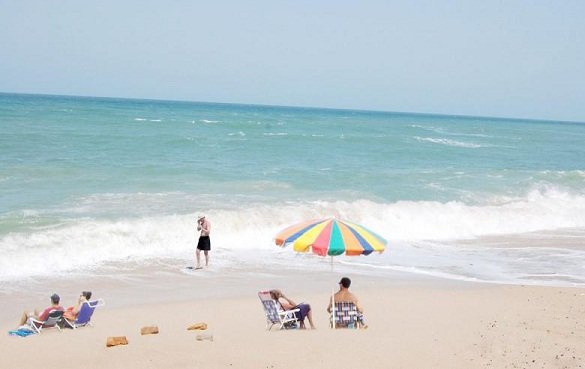 Near Jamnagar you will find about 42 islands. They all have beaches which are so quiet, calm and peaceful. They are hardly crowded and the natural beauty is something to look at and enjoy. The beautiful birds, cold blue waters and long stretches of sand increase its beauty and create that perfect Holiday Mood you are looking for.
3) Chorwad Beach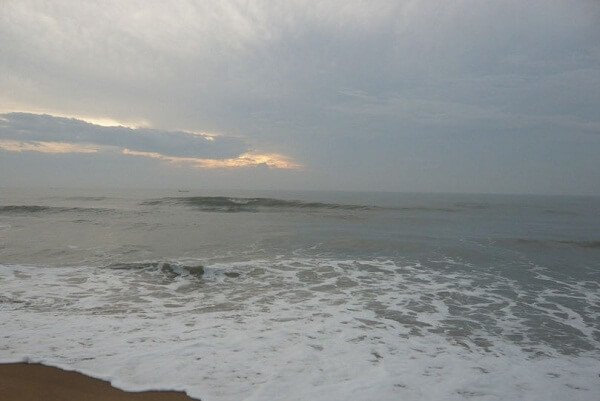 Chorwad, a small fishing village is a great place to enjoy. Chorwad is famous for rocky shores and boat riding. It is also a base to visit places like Porbandar, Somnath etc. A resort is there which was previously a palace built by Nawab Saheb Mohabbat Khan as a vacation spot on hot summer days where he held weddings of his dogs, royal banquets and processions amidst cool breezes from the sea.
4) Dwarka Beach
Dwaraka is an important city for Hindu Pilgrimage. The city is famous for the Dwarkadish temple or Jagat Mandir. Today it is not only a major pilgrimage site but a pleasant spot for a beach holiday. Dwaraka has fine stretches of beach and though crowded by pilgrims one can always find quiet spots too. Large number of birds could be seen on the coast. There is a small island covered with temples, a white beach, coral reefs and extensive marine life. Dolphins and porpoise can be seen on the surface, sea turtles, octopus, star fish, sea urchins etc. inhabit the beach.
5) Ghoghla Beach
Ghoghla Beach is situated in Diu and considered as one of the beautiful beaches in Gujarat. The beach is a popular attractions, thanks to swimming facility, para sailing, surfing and sunbathing. It is the second most popular beach in Diu and visited by thousands of tourists each year.
6) Gomtimata Beach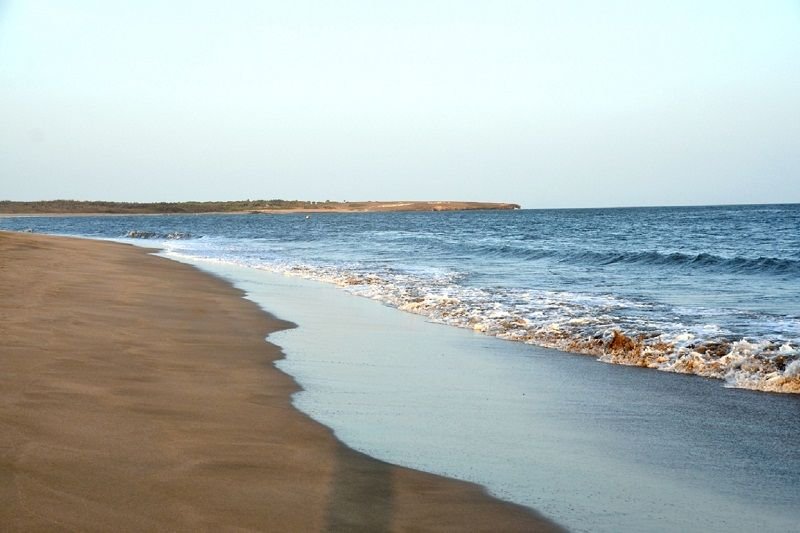 Gomtimata Beach is located on the western end of the Diu island. This is one of the best beaches of the region, long and secluded and spread with natural white sand.
7) Gopnath Beach
Gopnath is just 80 kms from Bhavnagar. It was the summer home of Maharaja Krishna Kumar Singhji of Bhavnagar. The breathtakingly beautiful sea coast with it"s spectacular limestone cliffs and great views, sea breezes and colourful birdlife, must have made an excellent break from the city during the summer months. The Gopnath beach has firm sands for walking and shallow shore waters for wading. But the high tidal difference of the coast, makes the water murky and not very inviting for a long swim. Gopnath is the base for some spectacular sightseeing.
8) Kutch Mandvi Beach
Another fine beach in Gujarat is in Mandvi, a historic port town of the Maharao"s of Kutch. The port of Mandvi was an important sea trade post between the near east and the far east which brought prosperity to the Royal family. Mandvi town was important city for the Maharaos of Bhuj being endowed with some splendid palaces and buildings. For peace and tranquility, visit the Maharao"s private beach, accessible for a fee. Watch the sunset from the pavillion. Mandvi beach has lovely blue waters, lots of birds, sandy beaches and colourful fishing points.
9) Madhavpur Beach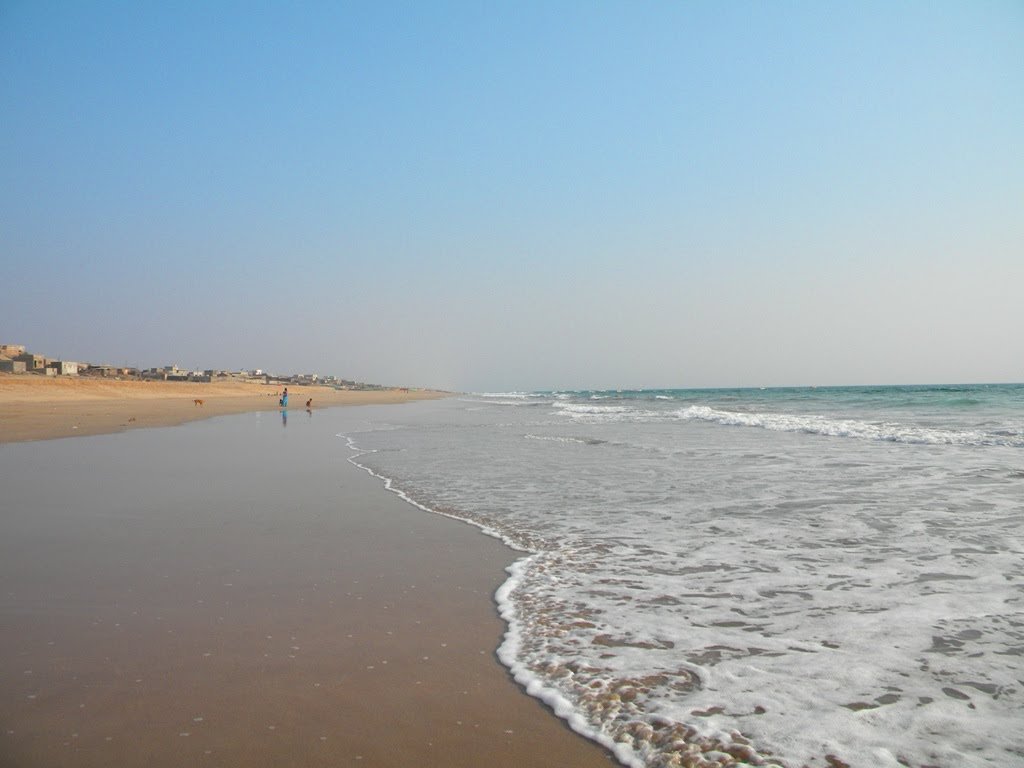 Madhavpur is a small town located 60 kms southwest of historic town Porbandar. Madhvapur Beach is one of the beautiful sandy beaches in Gujarat. Beautiful sandy beaches lined here with coconut trees.It is believed that Lord Krishna had married Rukmini in Madhavpur.  It is home to a two-decade long conservation project of Green Sea and Olive Ridley turtles.
10) Nagoa Beach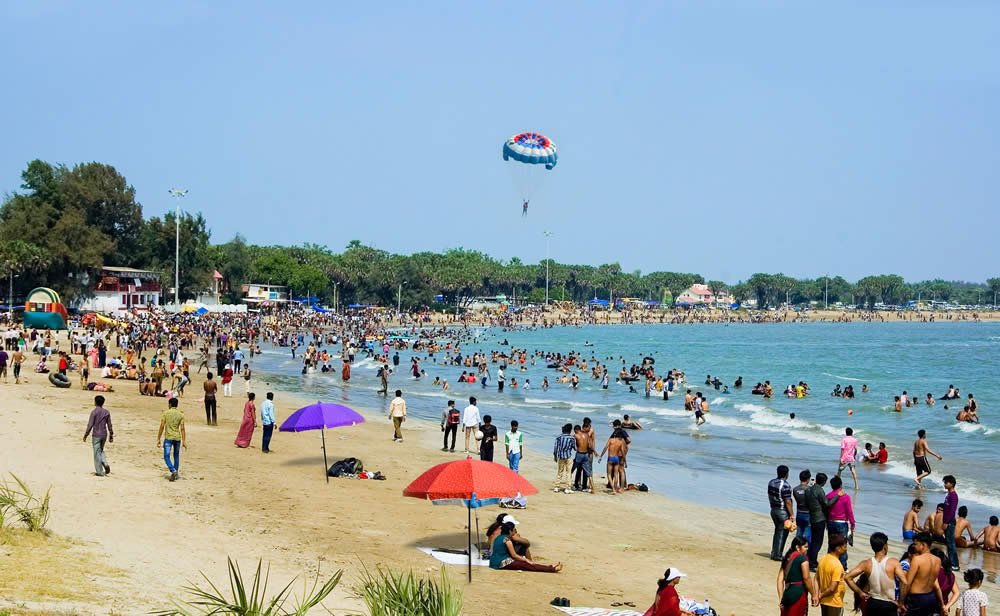 Popular for its several beautiful beaches, the Union territory Diu is a small, exotic city situated on the offshore of Gujarat mainland. Located in the Nagoa hamlet of Bucharwada village, Nagoa beach is one of the most pristine beaches of Diu. This long, tranquil, white sanded, palm-fringed beach is in the shape of a horseshoe. Besides enjoying swimming, you can indulge into other fun activities like parasailing, surfing, camel riding etc. This secluded, tranquil and exotic beach is one of the best beaches in India.
11) Okha Madhi Beach
Located on the way to Dwarka from Jamnagar, Okha Madhi Beach or Bechtel beach is one of the best destinations in Gujarat to relax. The tidy, long beach with thunderous waves, golden sands, coral reefs and clean blue water is an ideal destination to have fun with family and friends in peace. You can get ferry from Okha for Bet Dwarka Island which has beautiful beaches and temples.
12) Porbandar Beach
Nestled in between the Veraval and Dwarka, Porbandar beach lies towards the southwest coast of the state of Gujarat. It is mostly known across the country for its various tourist attractions. Porbandar"s Coastline, also known as Chowpatty is the famous spot for tourists and locals. This place is well known for strolling as you can view flamingos, scenic beauty and other shore birds all around the vicinity.
13) Sivrajpur Beach

Located at a distance of nearly 10 km from Dwarka, Shivrajpur Beach makes an ideal holiday destination for travelers with its picturesque view, blue ocean water and fine white sands. In order to increase the popularity of this beach, the beach management authority has opened several food joints and introduced exciting water sports here.
14) Somnath Beach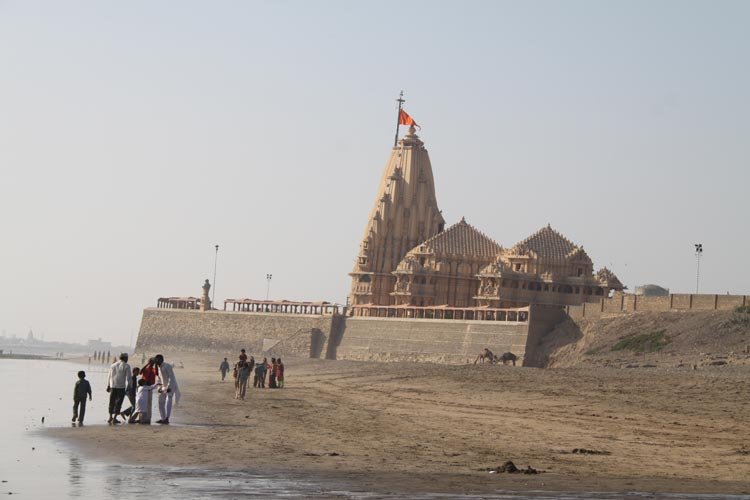 Located near Veraval town, Somnath Beach is a captivating escape into the serenity of Mother Nature. The beach is popular among tourists due to its pristine water, thunderous waves and fine golden sands. If you are planning to visit the popular Somnath Temple, don't forget to spend some quality time in the tranquil atmosphere of Somnath beach.
15) Tithal Beach
Located in Valsad, South Gujarat, Tithal Beach attracts local and international tourists as well. Unlike the other white or golden beaches of Gujrat, black sand is the main attraction point of this pristine beach. Apart from making a perfect weekend gateway for travelers, this place is also a home to two famous temples dedicated to Shri Sai Baba and Shri Swami Narayan. Apart from rewind yourself in the serene atmosphere of the beach you can also enjoy fishing, para sailing and swimming here. If you wish you can visit nearby Hajira and Ubharat beaches from Tithal.
Like, comment and share 🙂