For any Army, it is not just important to have Guns, Grenades and Artilleries only. Vehicles used during combat also play an equally important role. Indian army too has a range of vehicles which are used for various purposes including launching attack on enemies, clearing landmines and carrying soldiers from one location to other. Some of these vehicles have been purchased from other countries; some of them have been designed and manufactured indigenously, whereas some have been jointly developed in collaboration with a friendly country.
Let's have a look at 8 such vehicles, which are the mainstay of India army and at the same time are a nightmare for enemies.
1) MBT Arjun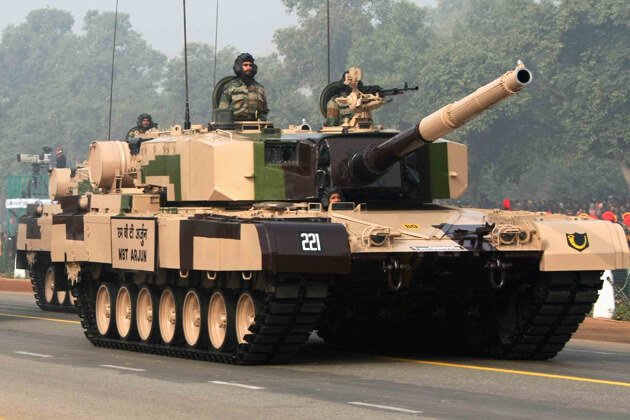 It is a Main Battle Tank (MBT), which has been developed by India's Defence Research and Development Organisation (DRDO), for the Indian Army. It is manufactured at heavy Vehicles Factory located at Avadi in Chennai. Cost of each MBT Arjun is Rs. 55.9 crore.
2) T-90 Bhishma
This too is a Main Battle Tank (MBT), but it is the Indian variant of the original T-90 MBT of Russia.
3) NAMICA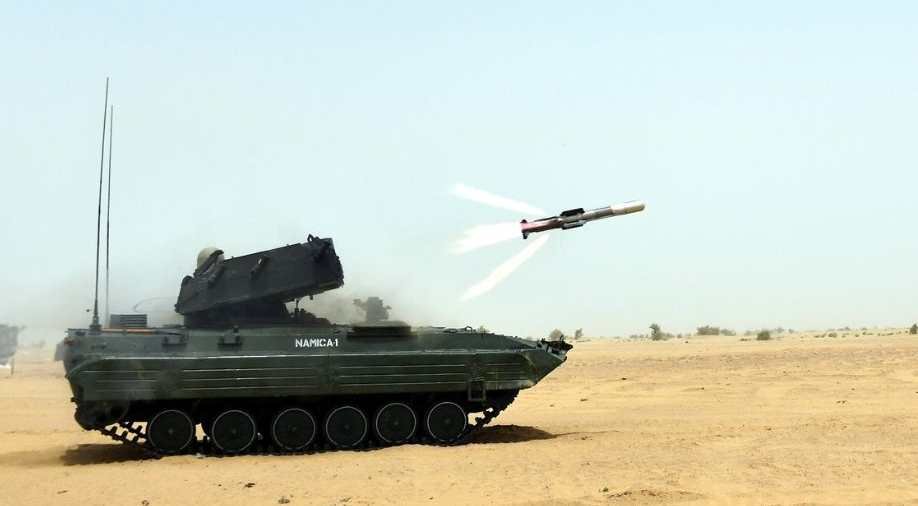 The abbreviation stands for Nag Missile Carrier. 'Nag' is an Anti-Tank Guided Missile. NAMICA can carry up to 12 missiles, out of which 8 are in ready-to-fire mode.
4) HYDREMA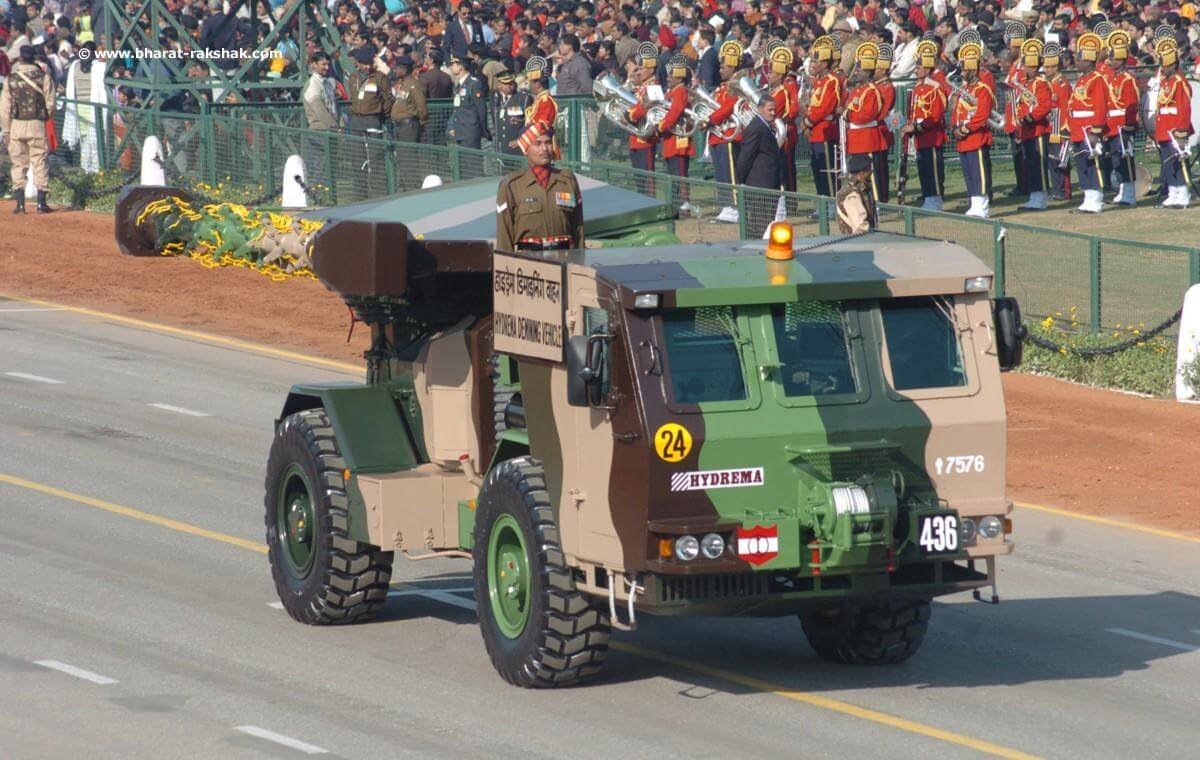 This vehicles is used to clear land mines. It is manufactured in Denmark.
5) DRDO Armoured Ambulance
As the name suggests, it is an ambulance for the battleground. It has in-built medical facilities like, ventilator, suction pump, ECG monitor and refrigerator to preserve medicines. It can accommodate eight patients at a time.
6) Carrier Mortar Tracked (CMT) vehicle
It is a self-propelled mortar system developed by the Combat Vehicles Research and Development Establishment (CVRDE) of DRDO. It can carry 109 mortar rounds at a time.
7) DRDO Sarvatra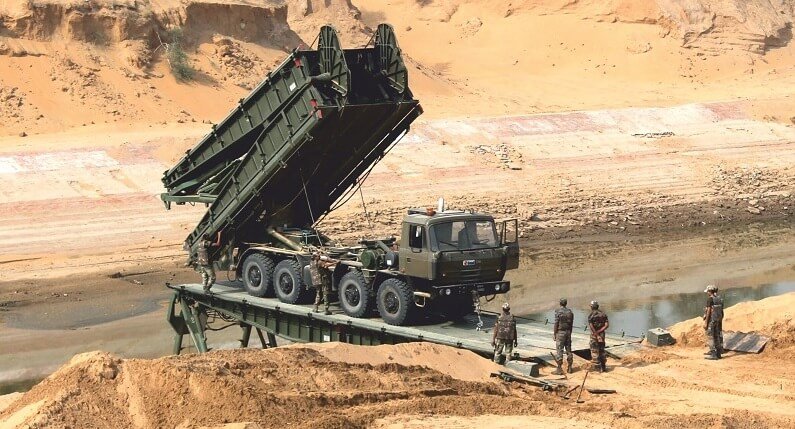 It is a truck-mounted, 75 metre long mobile bridging system. It consists of five Scissors Bridge made of aluminium alloy having span of 15 meters each.
8) DRDO Daksh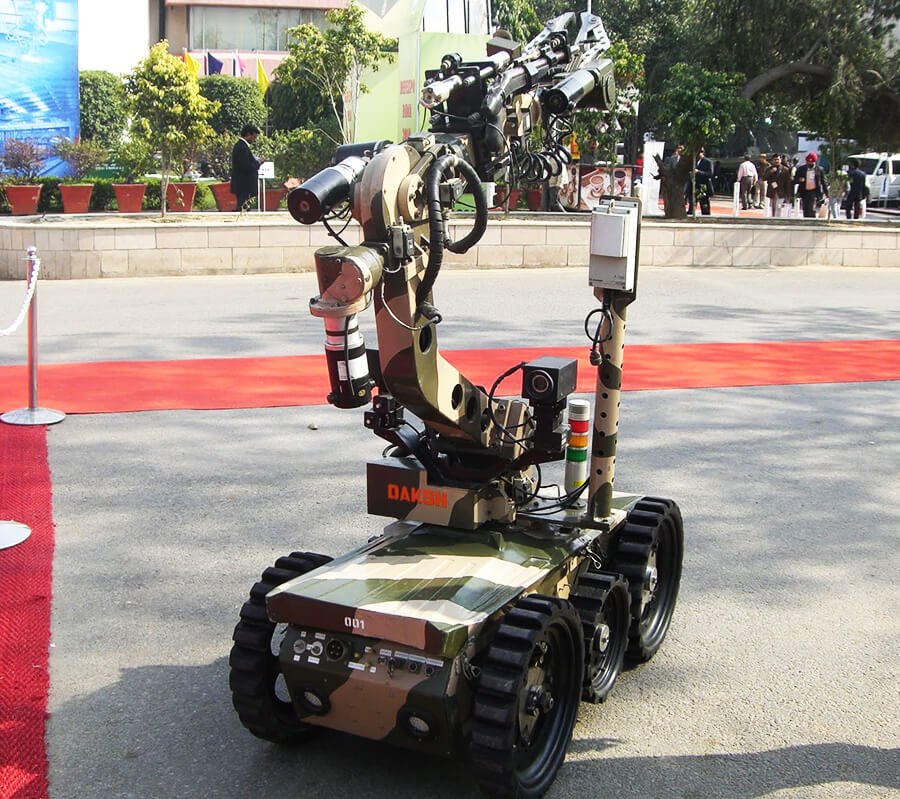 It is a battery operated robot used for locating, handling and destroying hazardous objects. It can be operated from a remote location at a safe distance, without putting human life in danger.