This year, a grand 'Deepotsav' was organized for the third consecutive year in Ayodhya in Uttar Pradesh.
This time too, Yogi Adityanath Government broke its own world record by lighting 5 lakh 51 thousand diyaas on the banks of River Sarayu.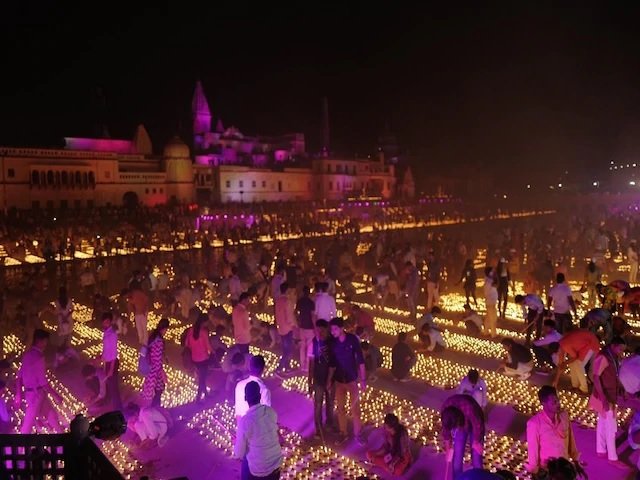 This feat was jointly accomplished by Uttar Pradesh State's Department of Tourism and Dr. Ram Manohar Lohia Awadh University. The Guinness World Record team was present in Ayodhya and after technical mapping, honored Uttar Pradesh State Government by giving a certificate.
To set this new record, nearly 6 thousand volunteers of Awadh University had lit 4 lakh diyaas on various 'Ghaats' associated with Lord Ram, while 1 lakh 51 thousand diyaas were lit by school students and various NGOs in all major temples of Ayodhya. Guinness World Record team was present in Ayodhya throughout this event.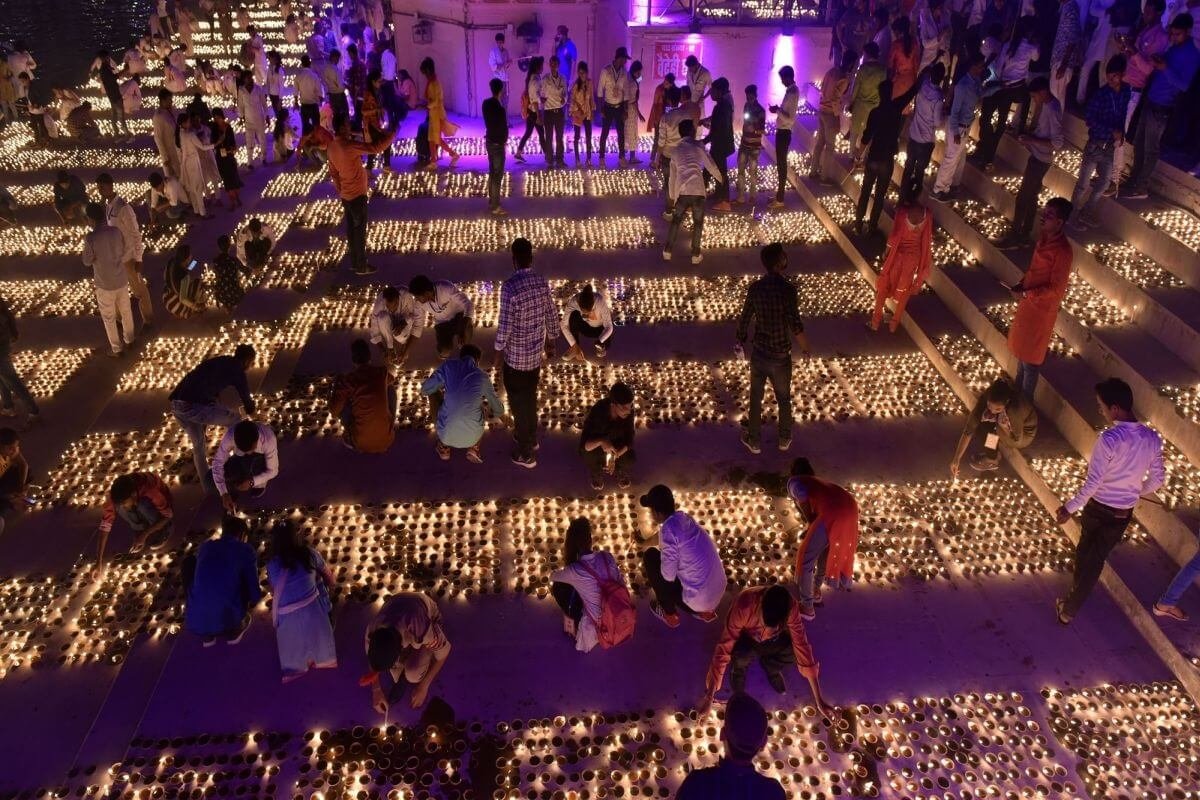 How was it Executed???
Preparations for this event were going on for the last one month. From decorating the diyaas to lighting it up, the entire responsibility was on the administration of Awadh University. For the last three days, 6 thousand volunteers and more than 150 professors, teachers of Awadh University were posted at the ghats. On Friday, the lamps were placed at 12 ghats determined by the Volunteers.

Volunteers were engaged in applying oil and wick in the diyass since Saturday morning. After the aarti at Sarayu Ghat, Uttar Pradesh Chief Minister Yogi Adityanath launched the Deepostav event through a remote. After this, all the diyaas lit up within half an hour. The team of the Guinness Book of Records mapped the diyaas with the drone camera.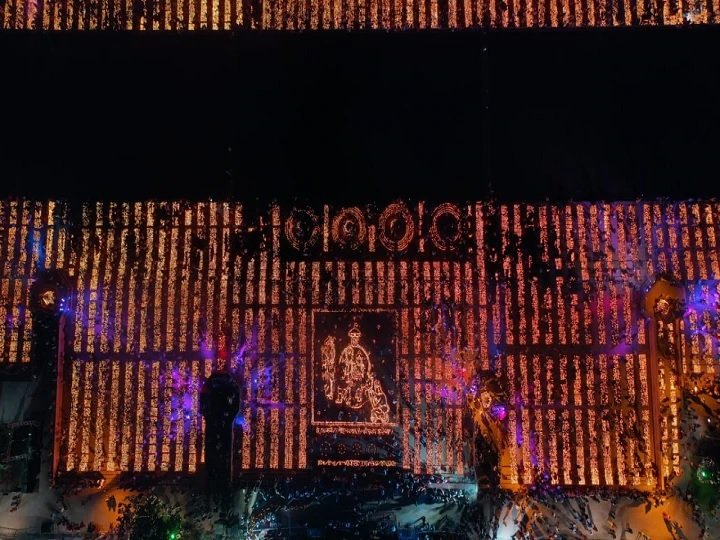 It is to be noted that, last year, 3 lakh 10 thousand diyass were lit in the 'Deepotsav' program, which too was also a world record.