Many Bollywood celebrities attended the 150th anniversary program of Mahatma Gandhi at the PM residence on Lok Kalyan Marg. Many pictures of this ceremony are going viral. In these pictures, PM Modi can be seen with all the stars of Bollywood.
1)
Shahrukh Khan and Aamir Khan were also seen sharing selfies with PM Modi. Shahrukh Khan has shared a tweet on this occasion.
2)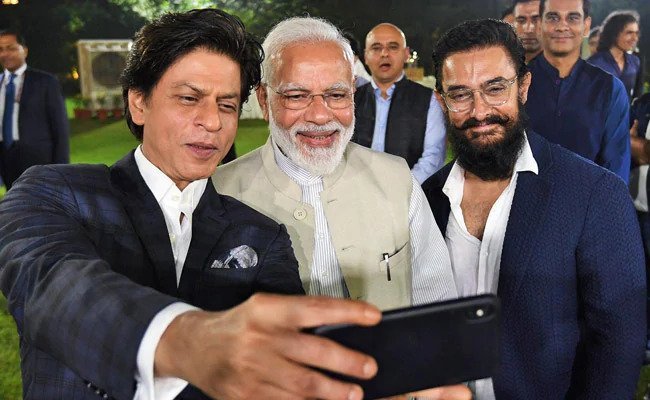 In this picture, Aamir Khan and Shah Rukh Khan are seen with PM Modi. Shah Rukh wrote in his tweet thanking PM Narendra Modi for hosting them and for an open discussion from the forum of Change Within, which also discussed how artists can play an important role in spreading the message of Mahatma Gandhi to the world.
3)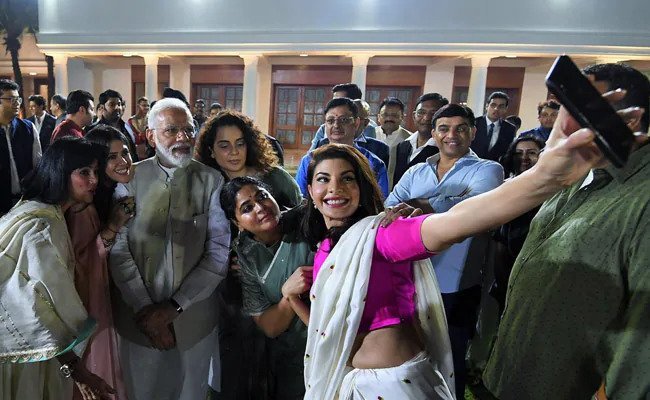 Stars like Ekta Kapoor, Jacqueline Fernandez, Ashwini Iyer Tiwari, Kangana Ranaut were also very excited about the selfie with PM Modi.
4)
In this picture, many stars like Sonam Kapoor, Kangana Ranaut, Aamir Khan, Shahrukh Khan, Rajkumar Hirani, Anand L. Rai were seen. The special thing is that Sonam Kapoor and Kangana Ranaut are sharing the stage together for the first time after the #Meetoo controversy.
5)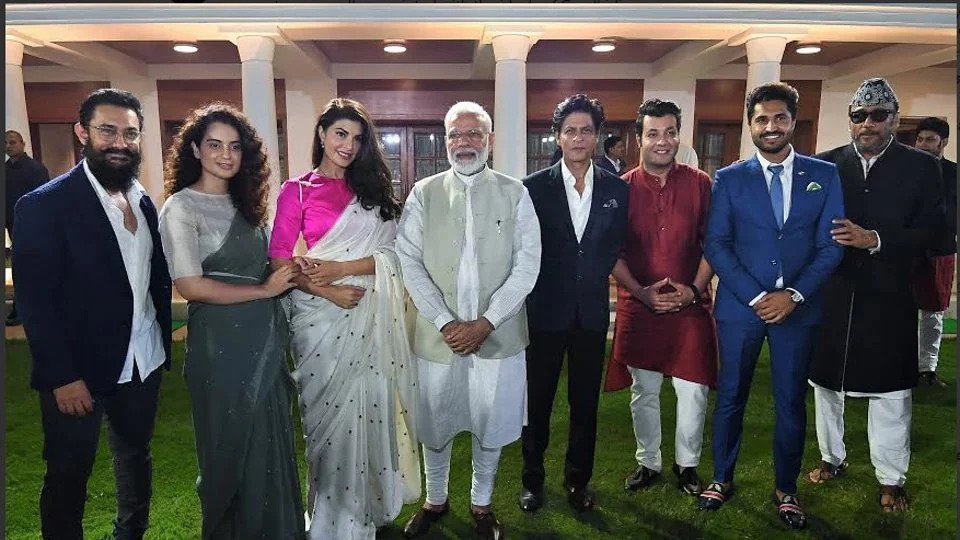 In this picture, PM Modi is seen with Aamir Khan, Kangana Ranaut, Shah Rukh Khan, Jackie Shroff, Jacqueline Fernandez.
6)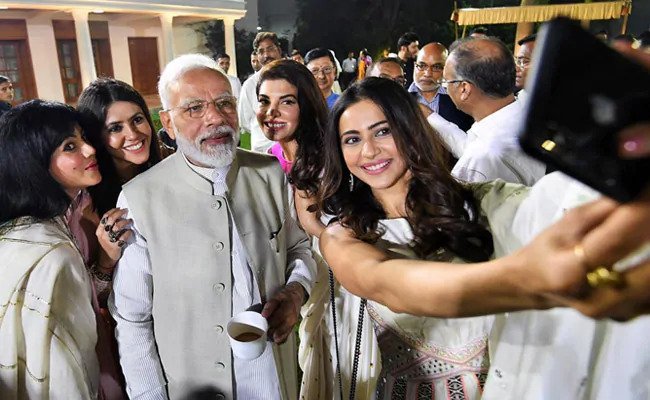 The film 'De De Pyar De' fame actress Rakul Preet also reached this event and shared a selfie with PM Modi. Stars like Jacqueline and Ekta Kapoor are also seen in this picture.
7)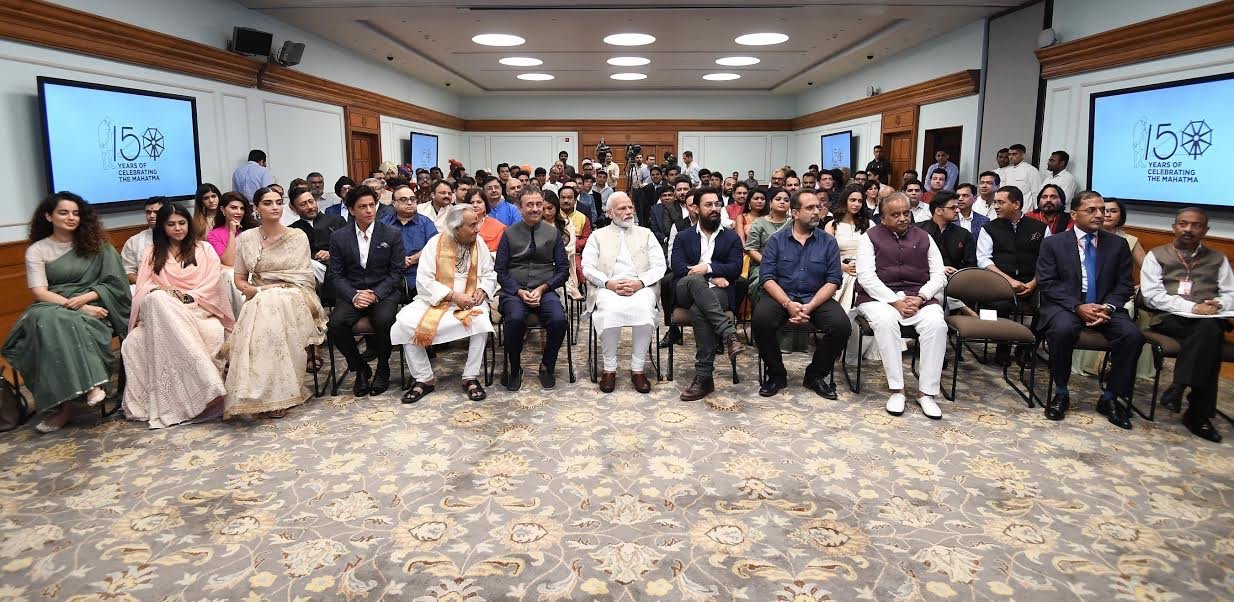 PM Modi appeared in this picture with many Bollywood artists including Aamir Khan.