A video from Pakistan recently went viral, which is evoking hilarious reactions from social media users. It so happened that, in Lahore city of Pakistan, a bride wore tomatoes instead of jewellery on her wedding day.
She wore tomato necklace, earrings and bangles.
Tomato Necklace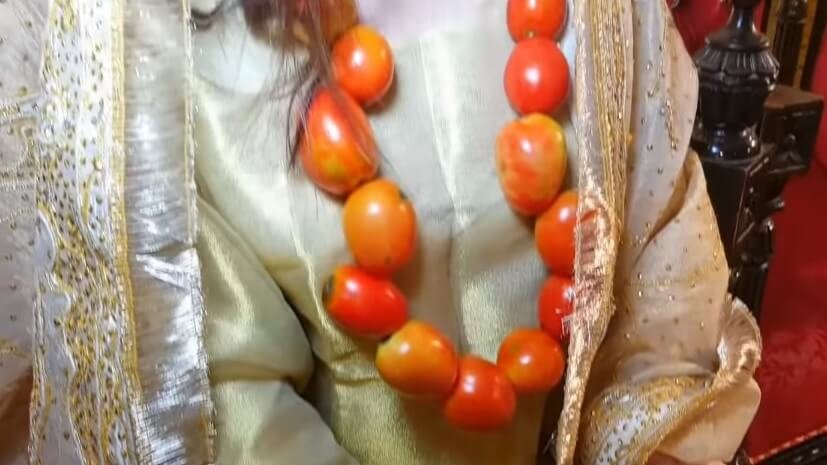 Tomato Earrings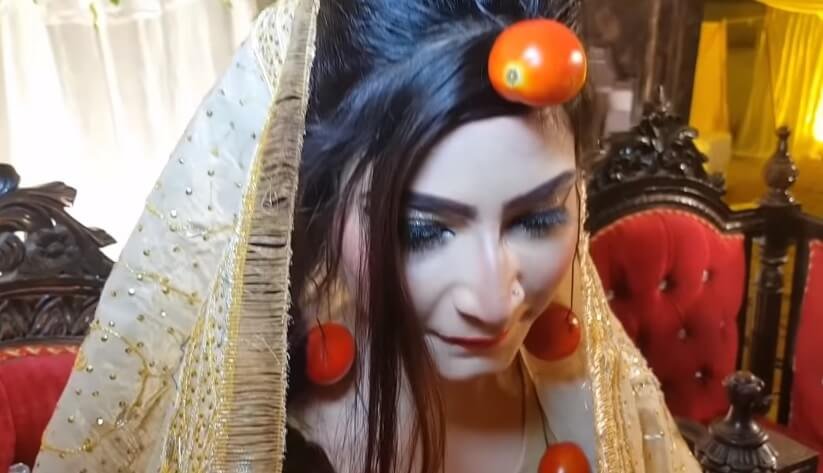 Tomato Bangles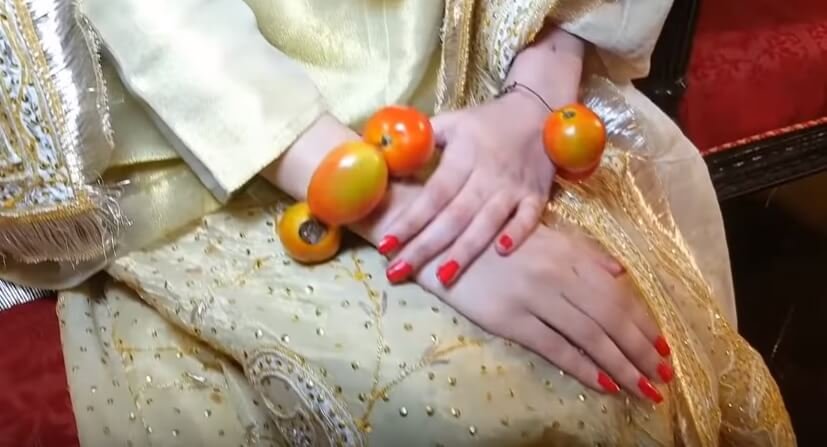 When a reporter of a news agency asked her the reason behind it, she gave a very strange explanation. The bride explained, just as Gold is very expensive, these days, tomatoes too have become very expensive. Thus she preferred to have tomatoes' jewellery instead of Gold.
Funniest part is, when the reporter touched the tomatoes, the bride got angry and threatened him with dire consequences if he did that again, just as somebody would react if strangers touch their precious belongings.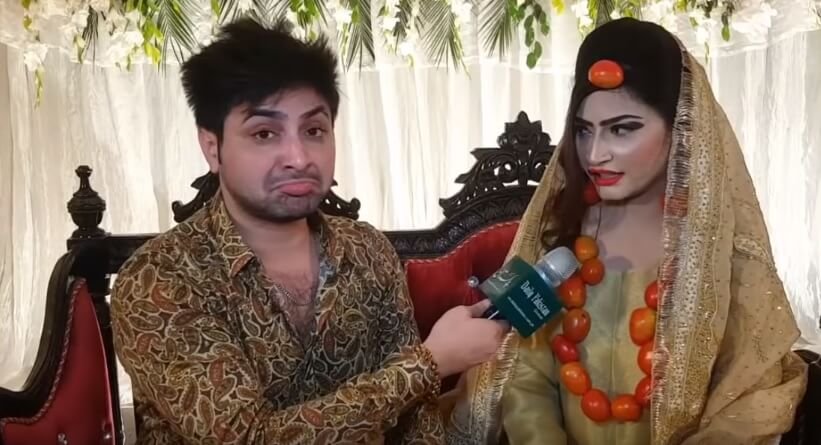 If this was not enough to make you laugh, the bride also mentioned that her parents have gifted 3 boxes of fresh juicy tomatoes to the groom as dowry.
Check out this funny video and some hilarious reactions to it:
Tomato jewellery. In case you thought you've seen everything in life.. pic.twitter.com/O9t6dds8ZO

— Naila Inayat नायला इनायत (@nailainayat) November 18, 2019
There is an urgent need to provide Z Plus Security to this Mohtarma.Mohalle ki to chhoro,Itne Tamataron ko dekh Kahin Poora Shehar hi na attack kar de..

— 🇮🇳 Prabhat Yadav 🇮🇳 (@prabhatkumar76) November 19, 2019
pichali baar tumne fruit wali car dikhayi thi…..ab tomato ke jewar…..ab dawat Mai tidde ki biryani bhi khila do ab😂😂😂

— fargi secular (@jio_jeene_do) November 18, 2019
Ib Banda tamatar kaat ke sabji banayega ya suhagraat manayega 😂

— Arkham Asylum (@anydayfunchai) November 18, 2019
"Mere tamatorro ko hath na lagaye"! 😂

Wah wah wah!

— Akash Tyagi (@tyagiakash93) November 18, 2019
As per news reports, tomato prices have skyrocketed in Pakistan these days as the Government has banned the import of tomatoes from Iran, India and Afghanistan. In certain provinces, price of tomatoes has touched Rs. 300/- per kg. Thus the Bride's objective was to sarcastically mock Pakistan Government's inability to control the price rise.