You must have seen children eating sand many times. Usually children get addicted to it. But today we are going to introduce you to an old man of 80 years who eats two hundred and fifty grams of stone every day with great passion. He is fond of eating stones. It has been more than 31 years since he has been eating stones.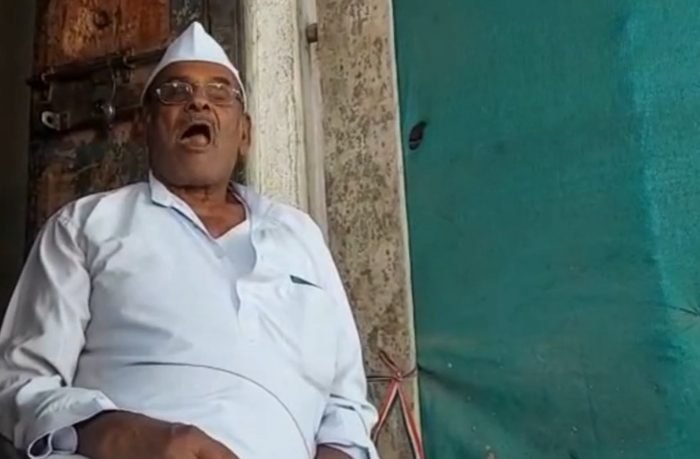 The person we are talking about here lives in Satara, Maharashtra. His name is Rambhau Bodke. The people of the village also know him by the name of 'Patthar Wale Baba'. There are always pieces of stone in the pocket of Rambhau. He chews them whenever he feels like it. When the doctors came to know about this stone-eating elder, they too were surprised.
Rambhau Bodke says that he came to Mumbai in 1989 in search of work. There he started complaining of stomach ache. He underwent treatment for his stomach pain for three years but did not feel comfortable. In such a situation, he left Mumbai and moved to Satara and started farming. However, he did not feel any relief from stomach ache.
After this, an old lady advised them to eat stones. Just after that Rambhau Bodke started eating stones. This gave him a little relief in stomach ache. After this, he started eating stones every day. It has been 31 years since he did this.
A few days ago he complained of stomach ache due to which he was admitted to the hospital. When he underwent a CT scan, he saw a lot of stones in his stomach. The doctors were also surprised to see this. They could not believe that despite eating 250 grams of stone every day, this elderly man is alive. Rambhau is in a good condition at the moment. Doctors have advised him not to eat stones again. However, whether they are able to control his habit or not, only time can tell.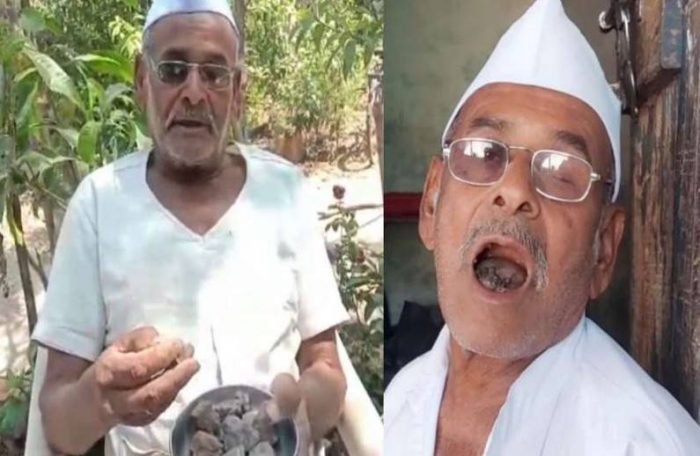 By the way, what is your opinion on this strange matter? Have you ever seen anyone chewing stones? By the way, do not make this kind of mistake at all. Eating stones can have a serious effect on your health. Also, if your child has a habit of eating sand then get rid of this habit immediately.
Thank you
Team Garvi Gujarati